The long wait for trans-Tasman travel is ending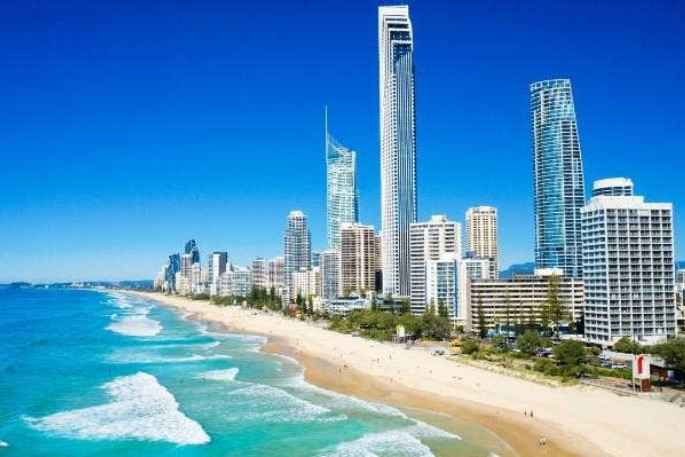 New Zealand, secluded from the global pandemic, which has now caused a worldwide death toll of three million, will this week takes its first step back into the world.
From Monday, a host of travellers, some who missed loved ones, missed funerals, or ached to return home while living with cancer, can fly between Australia and New Zealand without quarantine.
As Australians also prepare to set foot on New Zealand soil, Waikato tourism operators are expecting a slow burn, rather than the opening of a floodgate.
Pre-pandemic, 40 per cent of international visitors were Aussies and since the travel bubble was announced, enquiries for the Hobbiton Movie Set and Waitomo Caves have skyrocketed.
Christchurch businesses are excited about the bubble, but some say their joy is clouded by a seed of doubt.
Not long after the trans-Tasman bubble was announced, Australia considered opening its borders to other nations.
Countries with low Covid-19 case numbers like Fiji, Vietnam and Thailand, as well as some with higher cases, like Japan and South Korea, are being explored.
Meanwhile, in Southland, Invercargill counselling services are overbooked and hiring more staff to keep up as occupancy rates and waiting lists increase.
Experts belive the effects of Covid-19 have yet to be fully realised in the mental health system.
In Auckland, the impact of the pandemic has been an inspiration to artists and creatives as the Auckland Festival of Photography gets underway.
The global number of cases has reached 140.2 million, according to John Hopkins University.
Global deaths have now surpassed 3 million.
The United States continues to record the most cases and fatalities - 31.6m infections, and 566,591 deaths.
India and Brazil have had the second and third most cases, with 14.5m and 13.8m infections, respectively.
Anyone who wants to get tested can find their local testing centres by visiting the Ministry of Health website.
New Zealand, including Auckland, is at Covid-19 alert level 1, with masks still mandatory on public transport. People should continue to use the Covid-19 Tracer App.
If you are sick, call your GP before you visit, or Healthline on 0800 358 5453.
To avoid contracting and spreading the virus, wash your hands properly, cough and sneeze into the crook of your elbow and throw tissues away immediately.
Reach out, find support from people who care, connect with your community or help a neighbour in need.
More on SunLive...