New netball uniforms for Oropi School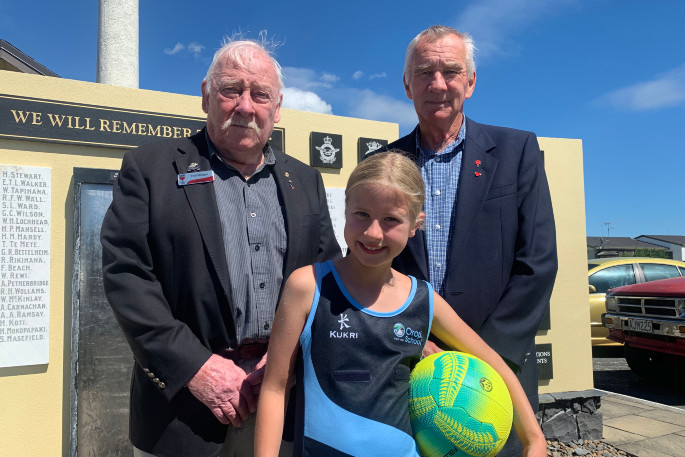 Emma Weston, age nine, is excited because she and her Oropi School netball team mates will be able to wear their new team uniforms this year, thanks to a generous donation from Tauranga RSA.
The netball season, which starts in Term 2, will be the first time the Year 5 student and her team will be on the court wearing the school Kokako logo.
Last year the arrival of the uniforms was delayed due to Covid.
"We did the whole netball season in the other uniforms," says Emma. "When the new uniforms arrived the netball season had just finished."
"And the season was made shorter because of Covid too," says Emma's mother Sarah-Jayne Weston. "This year they're very excited to hopefully have the whole season."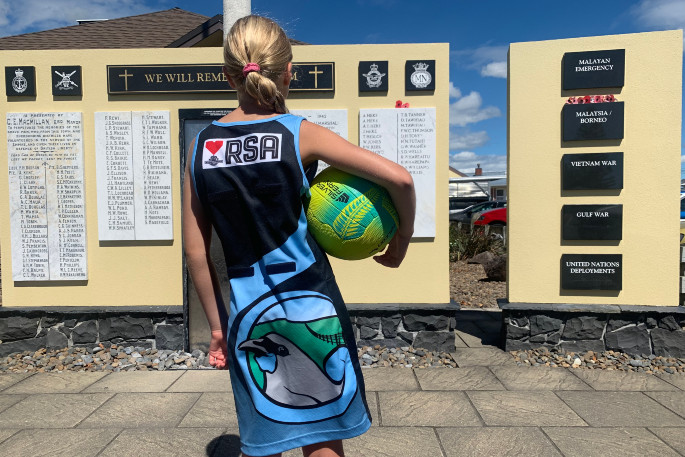 The new uniforms are dark navy blue with the Oropi School blue trim. On the front is the Kokako bird, and on the back, the same bird appears, along with the letters RSA.
"We needed the new uniforms because we'd had the other ones for ages," says Emma. "They were dark blue, didn't say Oropi School, and didn't have the bird on them."
Emma's grandfather Tony Hulme is a member of the RSA, and Emma has been attending Anzac Day parades with him since she was around six months old. Tony's father Cyril Edgar Hulme went to war and Tony wears his medals on Anzac Day.
"He was missing in action for six months in 1940 in the Western Desert," says Tony. "Six months later Geneva was notified that he was a prisoner of war. He was finally released in 1945 from Germany, was repatriated to London, and made his way home towards the end of 1945."
Being a member of the RSA is a Hulme family tradition, with strong bonds built and support extended to older and younger members alike.
"I wrote to the RSA asking for a little bit of money so we could get the new uniforms," says Emma.
"It took a bit of time for them to come over from China where they were made," says Sarah-Jayne.
The eight new uniforms finally arrived, including polo shirts for the two boys on the team.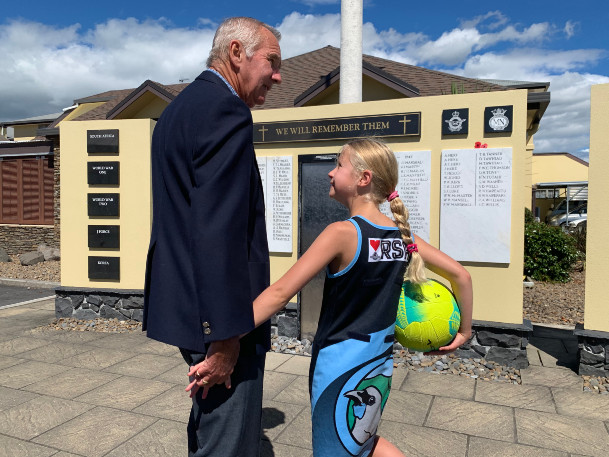 RSA Welfare Committee Chairperson Tony Hulme with his granddaughter Emma Weston, age nine, in her new Oropi School netball uniform. Photo: Rosalie Liddle Crawford.
More on SunLive...