Mount student rubbing shoulders with ex-PM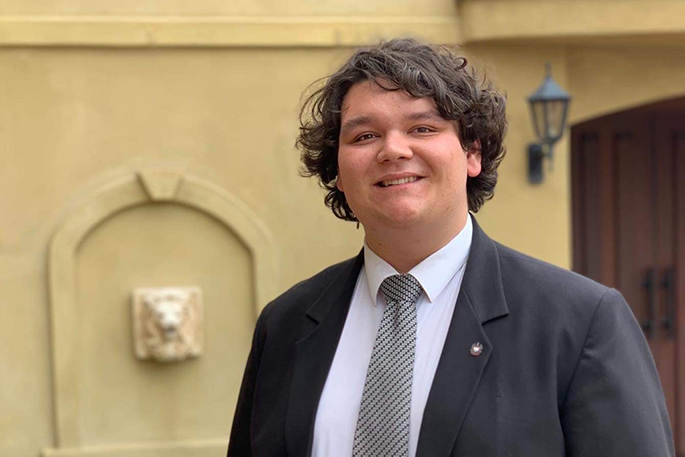 A scholarship aimed at helping support Maori high school students gain admission to the world's most competitive universities is back for another year, with one previous winner from Mount Maunganui back as a judge and mentor.
The Te Ara a Kupe Beaton Scholarship is offered by Crimson Education and Samuel Taylor was awarded the scholarship at the age of 15.
The Mount student had aspirations to become the first Maori Prime Minister and with three years of mentoring and tutoring with Crimson, Sam went on to secure a perfect SAT score before accepting an offer from Harvard University.
Now in its fourth year, the scholarship was founded to encourage young Maori representation on the global stage. Each winning student will receive personalised mentoring and education services up to the value of $20,000 to help them apply for and get accepted into their dream university.
Crimson Education CEO and co-founder Jamie Beaton founded the scholarship program in 2017.
"Crimson Education is dedicated to delivering social equity initiatives that provide students with a platform, mentoring and resources, so that they can make a lasting impact on our global community," says Jamie.
"The Te Ara a Kupe Beaton Scholarship is an opportunity to celebrate Maori high school students who are blazing a trail through high academic performance, brave innovation and exceptional community leadership."
"I was so lucky to win that scholarship," says Sam, who returns as a judge and mentor this year. "Not just because I know I was one of the many talented young Maori students who were incredibly deserving, but because winning the scholarship introduced me to Crimson, to Jamie and a whole new family of people enthusiastic about championing me along the way.
"Applying overseas takes a lot of dedication and hard work. It takes commitment, and it takes passion to have to have this belief that's entirely unshakeable. But if you have that belief, and you have people willing to support you in that purpose then that is everything.
"I'm thrilled to be part of the team giving others the same fantastic opportunity I've had, and that I hope it helps to empower the next generation of young Maori leaders," says Sam.
Previous winners have hailed from Tauranga, Rotorua, New Plymouth and Auckland. As well as Sam, Anais Magner of Aquinas College secured a scholarship to Mt Holyoke College in the United States, with over USD $250,000 of on-campus study costs covered.
Judges in the 2021 scholarship include Sam, Jamie, co-founder of Te Whare Hukahuka Shay Wright, national director of the Duke of Edinburgh in New Zealand Karen Ross, Crimson Education senior consultant David Buisson, 2017 winner Lily Holder McFlinn and former Prime Minister of New Zealand the Rt Hon Sir John Key.
Applications close on Sunday April 18 and an awards gala will be held on Sunday May 23.
More on SunLive...