Tragedy provides key learning for alpine hunters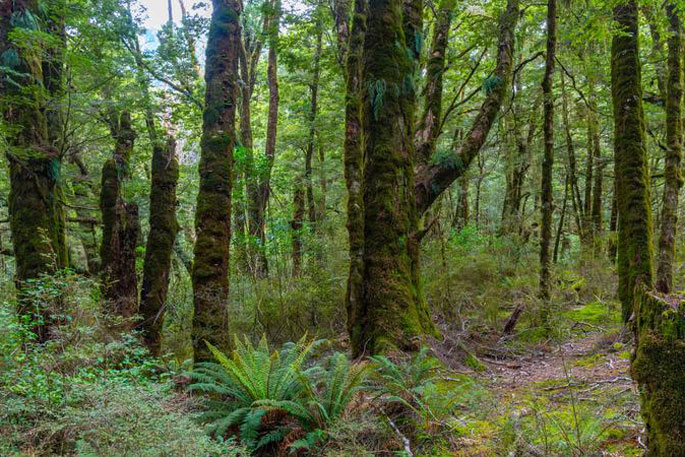 A coroner is using the death of an experienced Swedish hunter - whose body remains unfound in the West Coast – as a reminder to follow New Zealand alpine hunting practices.
Three of the most important considerations for alpine hunters, as stated in the NZ Mountain Safety Council report were adopted by the coroner.
These are: All alpine hunters should cautiously consider their route and terrain, always hunt in pairs or more, and should always carry a communications device to keep trusted contacts informed and to contact emergency services if needed.

MSC Chief Executive Mike Daisley, says alpine hunting is a tough but rewarding sport, however, these trips require extra planning, preparation and solid fitness and skill sets.

Over the past decade, eight out of nine hunting fatalities have been a result of a fall, and frequently they are solo hunters.
Hans Christian Tornmarck, the 28-year-old veterinarian who was in New Zealand for a hunting and tramping holiday hasn't been found since he was reported missing in 2017.
On May 12, 2017, Hans set out on a solo hunt for tahr in the Regina valley, on the West Coast of the South Island.
An eight-day search effort was initialised after Hans was reported missing by a trusted contact.
This effort saw the search of huts in the Regina Creek area by helicopter, and the area where he was suspected to have been hunting.
Search and Research says the heavy terrain, scrubby bush, and steep drop offs, as well as snow and ice made the search challenging and unsafe.
On day three of the search for Hans, his campsite was found at the head of the Regina Creek at 920m above sea level.
There, searchers found his tent, sleeping bag, and food.
They concluded he had all his hunting and emergency gear with him on a trip to get a closer position to shoot an animal.
MSC believe the most probable cause to Tornmarck's death was that he fell in an attempt to shoot or recover a tahr.
The search was suspended on May 24.
MSC provided a report to Deputy Chief Coroner Anna Tutton, on recommendations and suspected factors into Tornmarck's death, given his body has not been found.
"Alpine environments are steep and exposed by their very nature, so route finding is critical, not to mention the weather can turn quickly and a hunter's ability to shelter can be minimised by terrain," Daisley says.
Hans was in one of the most remote and steep alpine areas in the country, and the Regina catchment is a particularly steep and dangerous area for outdoor activities.
Daisley says taking communications devices, and not just a cell phone, should be on all hunter's gear lists, especially those going into alpine areas.
"Packing a Personal Locator Beacon, In Reach/satellite message device, or satellite phone will help you keep in touch with trusted contacts and help in an emergency situation," he says.
There are many safety benefits of hunting with another person including support on decision making.
"Without a hunting partner, you may be more likely to make a mistake in judgement and have a harder time recovering from the error."
Daisley says MSC offers free resources on alpine hunting, hunting safety and general outdoor support on its website.
MSC's condolences are with Hans Christian Tornmarck's family and friends.
More on SunLive...