Te Puke business completes Kiwi Rail project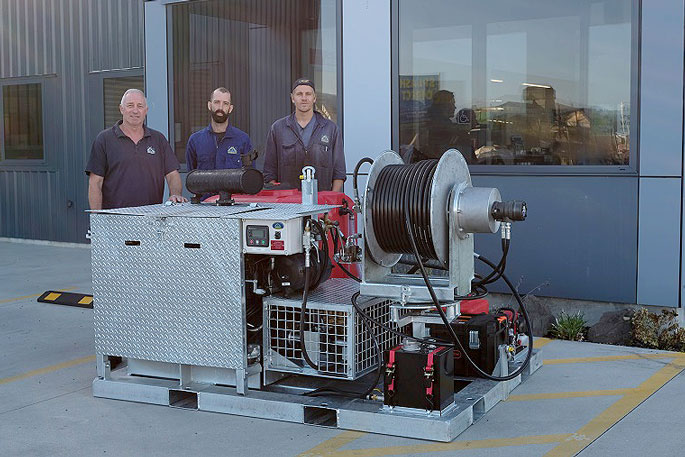 Te Puke company Splash Direct has spent the last six months creating water blaster drain cleaning units made especially for Kiwi Rail.
The last of the three units has just been completed and is now being shipped off to Napier.
The company, which specialises in creating custom built water blasters and orchard sprayers manufactured these machines from scratch.
The units are able to pump 80 litres per minute at 4000 PSI and have different fittings on the end of the hose, to either bore through blocked drainage pipes, or to clean them out.
The diesel powered, electronically controlled water-blasting machines have 100 metres of hydraulic hose which is reeled in with the push of a button – previously, these had to be manually rolled back in.
With less than 10 workers on site, six months may seem like a short amount of time to manufacture these machines, however, managing director, Craig Bell says they hoped it would take only three months to be finished.
"Covid affected the importing of parts for the units and lost us some time," Craig says.
The company, which manufactures machines that cross over from pumps to hydraulics, to electronics is used to doing "odd jobs," says Craig.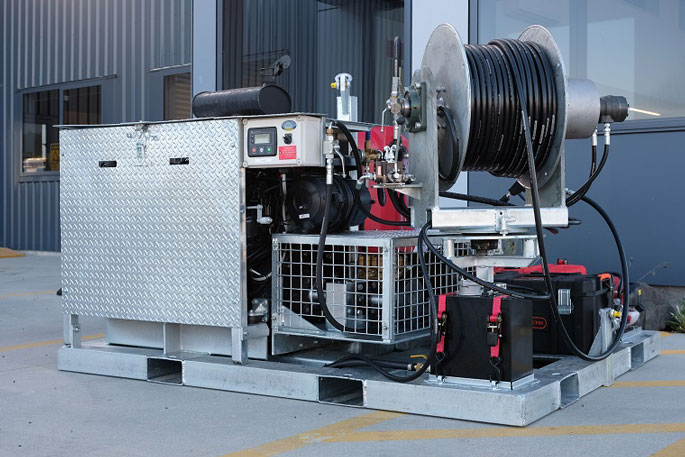 "We receive a lot of contracts that may look too tough for others to do.
"So, hopefully going forward after dealing with people like Kiwi Rail we're going to get bigger contracts and bigger jobs," Craig says.
"The team at Splash Direct are quite creative at getting jobs done and looking at all different solutions.
"Everyone on the team has different ideas, and we accumulate them all producing the sort of products that cover people's needs," says Craig.
More on SunLive...