Multiple Tauranga speed limit changes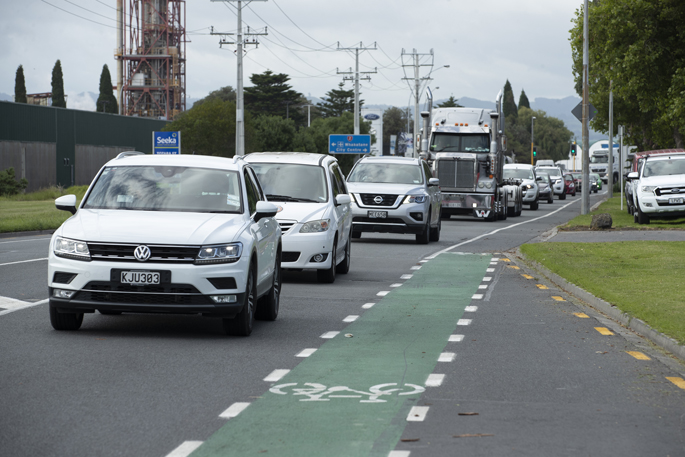 Tauranga City Council's commissioners have voted to change the speed limit on a number of roads throughout the city.
However, any change to the speed limit on Totara Street has been suspended as they look to gather more information on what is needed on the Mount Maunganui-Tauranga thoroughfare.
In a report put to council this week, recommendations were put forward to amend speed limits and make changes on several Tauranga roads.
The report came after consultation with key stakeholders and the general public in November 2020.
One of the amendments was for a variable 40km/h limit on Fraser Street in the area of Tauranga Intermediate School, where a 12-year-old pupil was involved in a traffic collision with a car on the same day the recommendations were being put forward.
All the recommendations were accepted by the commissioners apart from one on Totara Street.
The potential implementation of a 50km/h limit for the full length of the road, from Hewletts Road to Rata Street, was put on hold to allow further investigation into the best solution to issues along the busy street.
Those recommendations will be put forward after further information can be found on crashes, speeds and the response of the community business operation in the area.
Consultation will also take place regarding potential variable speed limits along Links Ave after commissioners concerns were raised about the road, in particular the speed of buses, after a visit to the Mount Maunganui street.
The changes are as follows:
• Ohauiti Road: Extend existing 50km/h south to 100m south of Adler Drive

• Welcome Bay Road: Remove existing 60km/h zones so that the urban 50km/h limit extends from Welcome Bay Lane to 260m east of Ranginui Road.

• Kaitemako Road: Extend existing 50km/h limit south to 300m south of Panorama Drive; install 80km/h Limit between 300m south of Panorama Drive and the Western Bay of Plenty Boundary.

• Pyes Pa Road: Install 50km/h limit from the SH29A intersection to 80m south of Kennedy Road.

• Oropi Road: Install 60km/h limit between the SH29A intersection and the intersection with Wood Road.

• Parton Road: Extend 50km/h limit from east of Gordon Spratt Reserve to 200m south of the Tara Road Roundabout.

• Tara Road: Install a 60km/h limit in the section between Doncaster Drive and Parton Road. Retain the existing 80km/h speed limit on the section west of Doncaster Drive

• Domain Road: No change.

• Maranui Street and Papamoa Beach Road: Change existing 60km/h sections to 50km/h so that Papamoa Beach Road and Maranui Street are 50 km/h for the full length.

• Aquinas College: Install variable 40km/h limit on Pyes Pa Road from a point 200m north of Joyce Road to 35m north of Freeburn Road.

• Tauranga Intermediate School: Install variable 40km/h limit on Fraser Street from a point 100m north of Brook Street to 17th Avenue; Eighteenth Avenue from Fraser Street to Grace Road; Grace Road from Eighteenth Avenue to Kaka Street.

• Matua School: Install variable 40km/h limit on Levers Road from a point 25m southwest of Sylvania Drive to 30m east of Woods Avenue.

• Golden Sands School: Install variable 40km/h limit on Golden Sands Drive from a point 200m east of Kapuka Street to 20m south of Wairakei Avenue.

• Taumata School: Install variable 40km/h limit on Kennedy Road between the western end of Mortlake Heights and Flack Street; Mortlake Heights from 15m west of Audax Lane to Kennedy Road; Te Ranga Memorial Drive from Kennedy Road to Tunbridge Street.
More on SunLive...