Roller derby chance for newbies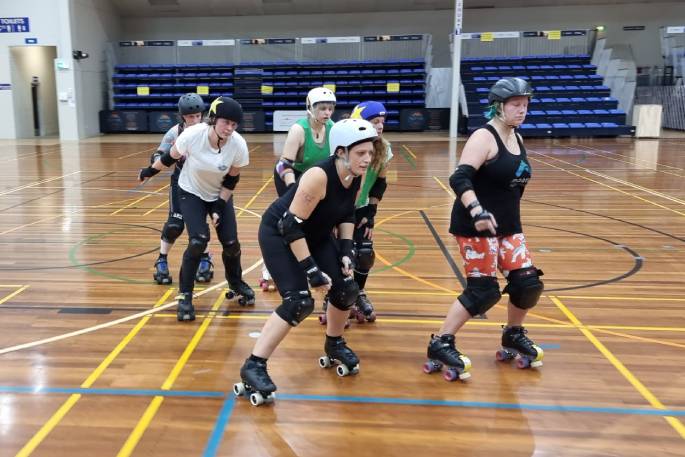 Moana Roller Derby league is hosting its annual Open Skate Sessions at Mount Maunganui this month.
The sessions will run for four days, which include April 12, 15, 19 and 22 from 6-7.30pm at the Mount Sports Centre, and only requires a gold coin donation which will be donated to charity.
People are welcome to bring your own gear, otherwise it is possible to hire a full set up for $5.
The event is open to everyone aged 16 and over and all genders are welcome.
Previous skating skills are not required as there will be coaches on hand to help.
For anyone interested in joining roller derby, there is an intake on May 3 for a new recruit's course.
The course consists of two training nights per week where participants learn the skills necessary for playing roller derby.
The new recruits course is run by derby members and consists of one hour of skills training followed by half an hour of 'buddy time,' with a more experienced skater.
No previous experience on skates is necessary although it is a good idea to try the open skate sessions before getting into the skills training.
New recruits costs $110 per term but people get a couple of sessions to decide before committing to the full term.
More on SunLive...