Poppy Day to hit streets on Friday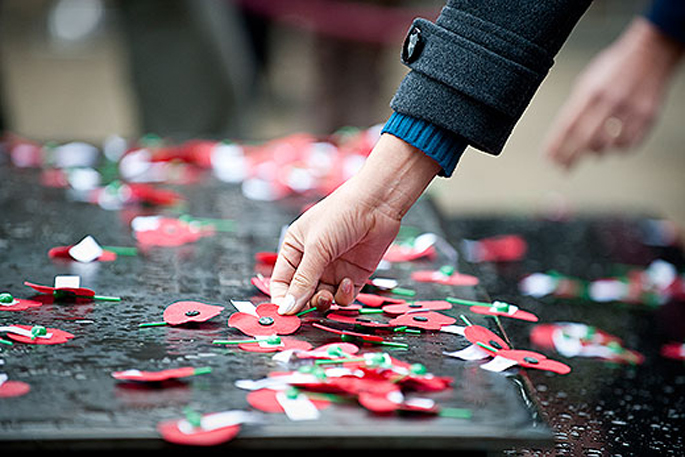 Tauranga residents are being urged to honour sacrifice and service on their lapels with the RSA's annual Poppy Day appeal this Friday.
This is the first time the street appeal has been able to run since 2019, due to the lockdown last year.
During this years' appeal, hardworking RSA volunteers will be exchanging distinctive red poppies for a donation to the Poppy Appeal.
The RSA Poppy Appeal is New Zealand's longest running charity appeal. First conducted in 1922, the Poppy Appeal was held to fund welfare and support services for veterans of the First World War.
"In 2021 the locations our veterans have deployed to and served in may have changed but the need to provide welfare and support is just as real," says an RSA spokesperson.
Poppy Day was cancelled last year because New Zealand was in Alert Level 4 lockdown. The poppy appeal typically raises between $1 million and $2 million annually. The Government announced in July 2020 a one off grant of $2.53 million to the Royal New Zealand Returned and Services Association. This enabled the RSA, NZ's largest veteran's charity, to make welfare grants to assist its over 102,000 members.
As well as being able to obtain a red poppy from an RSA volunteer at collection points around the Western Bay of Plenty, a virtual poppy is available online via a Givealittle page.
"Everyone that donates to this page will be provided with a virtual poppy which can be shared on social media and get a Facebook photo frame to show their support for the appeal on Facebook."
Traditionally, the Poppy Appeal was conducted by veterans who collected donations from members of the public in exchange for poppies prior to Anzac Day.
"The world of 24/7 digital connectivity has given us the ability to take the Poppy Appeal online which means you can donate online now or give to a street collector on Friday, April 16."
Donations made to the RSA Poppy Appeal through the Givealittle page will be collected centrally and distributed through the RSA district network.
In 2021, the RSA has chosen to highlight the experiences of women and the military. That's both women in uniform and those women who watch their sons, daughters, husbands or lovers depart and have the daily angst of never knowing if they will return. Many of their stories and experiences can be read on the RSA website.
"Displaying the poppy shows your support for the welfare of our surviving veterans and your acknowledgement and remembrance of the service of someone who has gone before," says an RSA spokesperson.
"You can wear it for the living, you can wear it for the dead, you can wear it for both and whether you choose to keep it close in acknowledgement or remembrance of that service, or lay it in tribute on Anzac Day, the act of poppy purchase shows you care."
The RSA was founded in 1916 by returning Anzacs to provide support and comfort for service men and women and their families and this legacy continues today with the RSA advocating at the highest levels while providing active support in the heart of our communities.
The network of 182 local RSAs, 250 support advisors and over 500 home and hospital visitors, provides financial assistance, friendship, support, and advocacy services to former and current serving personnel and their families.
"Our mission is to remember and care for all those impacted by service for New Zealand. Every day the RSA movement helps all current and former service personnel and their families get the support they need."
All funds raised through the RSA Poppy Appeal go towards their vital support work, which can include financial assistance, friendship, support, and advocacy services to former and current serving personnel and their families.
A Poppy has no set price, and the RSA welcome a donation of any amount.
Keep an eye out for the RSA Poppy Appeal volunteers on Friday April 16.
More on SunLive...