More rain on its way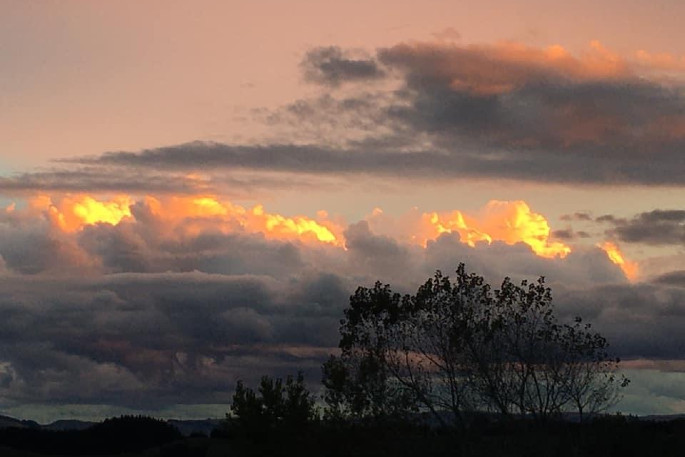 A cloudy day with rain and northeasterlies tending northerly has been the experience for most Kiwis today.
More periods of rain are expected this evening, and Sunday and Monday with possible thunderstorms.
For Northland, Auckland, and Waikato rain is expected with a few heavy falls too especially in the afternoon with a chance of thunderstorms for Northland and Auckland. Rain should be easing in the late afternoon or evening as strong northeasterlies tend northerly.
Rain will not be not easing about the Bay of Plenty till overnight. Temperatures during the day should reach around 22 degrees and drop to 19 degrees overnight.

Western North Island (including Central North Island)
Cloudy with patchy rain, rain about Taranaki is heavy with a chance of thunder. Easing late afternoon or evening as northeasterly winds (strong to gale force about Taranaki) tend northerly.
Highs: 16-21

Eastern North Island
Cloudy, some rain at times may spread from the west. Breezy northeasterlies.
Highs: 20-23

Wellington
Scattered rain, easing late afternoon or evening as blustery northeasterlies tend northerly. Winds strong through Cook Strait.
Highs: 19-21

Marlborough & Nelson
Rain, heavy falls about Nelson and western Marlborough then easing late afternoon or evening as brisk to strong northeasterlies tend northerly.
Highs: 17-20

Canterbury
Mostly cloudy, some brief rain at times. Rain more persistent in the high country. Northeasterlies becoming strong in the afternoon especially near the coast then easing later in the evening.
Highs: 19-22

West Coast
Rain with heavy falls, blustery northeasterlies tend to the north in the afternoon. There may be a rumble of thunder especially later in the day.
Highs: 18-19

Southland & Otago
Mostly cloudy, there may be some rain especially in the west, drier out east although there is still the risk of a spit. East to northeasterly winds, gusty about coastal Otago from afternoon.
Highs: 19-21
More on SunLive...