Community rallies to save Mount hall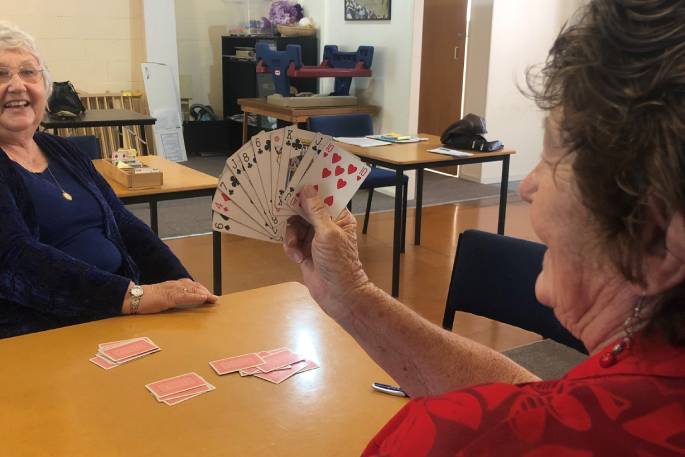 Members of the Mount Maunganui Senior Citizens Association have rallied together to save what many of them call their "second home" from being sold to developers.
The hall, which sits in the heart of the Mount on Maunganui Road, is home to many weekly activities ranging from bowls and card games, to Tai Chi and highland dancing.
Vice president and treasurer Sue Brown says the society only had two weeks to create a new committee in order to save the establishment from being dissolved.
"We were never told of the troubles with the previous committee, and were never reached out to for help," says Sue.
"People who cared about the hall came together until we got enough committee members to keep it going.
"It nearly got taken out from under us, and there was a lot of fear surrounding having something so important being taken away."
Committee member Dave Shaw makes the drive to Mount Maunganui from Te Puna twice a week to play cards.
He first showed up five years ago, and the 88-year-old has been coming ever since.
"I felt awful [about the possible closure of the society], I wanted to keep this place going," says David.
"I go to the supermarket and I come to cards."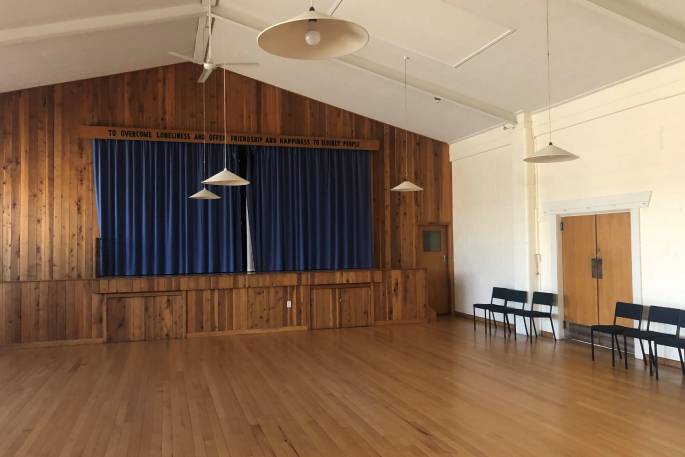 The Mount Maunganui Senior Citizens Association hall.
Not only did the potential dissolution of the establishment shock members, it also caused many tenants and weekly attendees to stop coming to the hall all together.
"A lot of people are sitting at home looking at four walls," says Sue.
"If only people knew of this place and the community that resides here."
Established in 1957, the Mount Maunganui Senior Citizens Association was set up to promote entertainment of all kinds and opportunities and amenities for social intercourse between elderly folk in Mount Maunganui.
Members would meet at various different places over the years until 1965, when the Mount Maunganui Senior Citizens hall was opened. The hall still remains today.
Over the years, membership has steadily declined due to changes in society and the up rise of retirement villages, however, those who still make the weekly trips to the hall are dedicated to see it live on.
The banner that sits above the hall's stage illustrates the true meaning behind the halls existence.
"To overcome loneliness and offer friendship and happiness to elderly people," it reads.
More on SunLive...