Trans-Tasman bubble announcement due today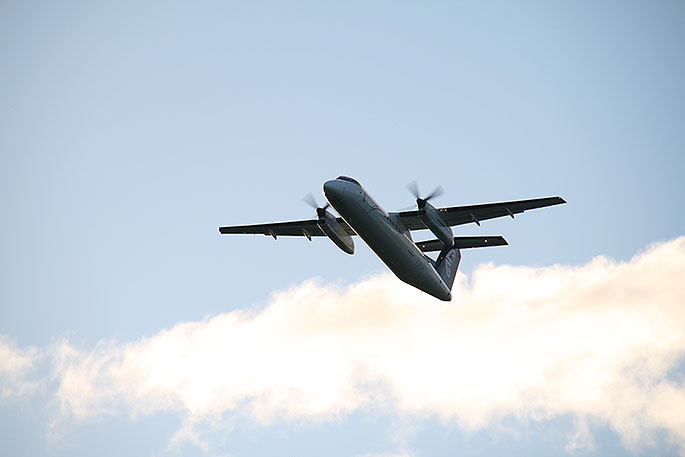 The government will today announce when the country will begin a long anticipated trans-Tasman bubble with Australia.
Prime Minister Jacinda Ardern will make the announcement this afternoon, after meeting with Cabinet.
Ardern says the government had carefully worked through the framework of a trans-Tasman bubble, but she warned travelling would not be without risk.
"We will have a number of precautions in place ready to go if in the event we need to alter people's travel, but anyone who is looking to book to travel to Australia will just need to factor in plans if there is something that happens on either side of the ditch," she says.
The three-day lockdown in the Greater Brisbane area was lifted over the weekend and there have been no new cases in Queensland for the second day in a row.
But authorities there said there was still a way to go before they would be absolutely sure the Brisbane outbreak was in hand.
In northern New South Wales coronavirus restrictions eased on Monday night, after another day of no new community cases.
Ardern says if there is a community outbreak in Australia, travelling New Zealanders may have to stay put, self-isolate or be tested once they return - depending on the circumstances.
The tourism industry has long been crying out for much needed Australian tourist dollars, with the sector estimating a bubble could bring a billion dollars into the economy.
Tourism Industry Aotearoa chief executive Chris Roberts is hopeful for a two-way bubble this month, but in the meantime said businesses needed more clarity on what would happen if there were outbreaks.
"How we look after our guests who are in the country in those circumstances and what messaging are we giving to people who want to come to New Zealand.
"If we have all that information provided by the government, then the industry will be raring to go," he says.
National Party leader Judith Collins didn't want to wait any longer and says she'd be disappointed if a bubble wasn't in place this week.
"I'm sure the Australians can do it for six months, we should be able to do it," she says.
Collins says the wait has been traumatic for many New Zealanders who have been unable to see family.
Otago University epidemiologist professor Michael Baker also thought the two countries were ready for a bubble.
He says this is a chance to harmonise the two country's Covid-19 response and learn from one another.
"The main area is, of course, the border we will have with the outside world, with the red zone countries where there is still very intense transmission of this virus, and really working out the best way to try and turn down this tap of importing this virus from the rest of the world."
He anticipates the travel zone could be a model for the rest of the world.
With Australians no longer having to quarantine, about 40 percent of MIQ spaces in New Zealand will also be freed up.
Baker says this would mean more people coming through from higher risk countries.
To reduce the risk, he wants those travelling to New Zealand to explain before departure how they plan to reduce their risk of transmission and for all positive cases to be more thoroughly investigated so gaps can be plugged.
"I think we could be much more systematic about this risk, in fact we need to be because we will be having far more travellers than Australia on a per capita basis coming into our MIQ facilities in the future," he says.
Collins says this risk is why pre-departure testing and testing on arrival needs to be rigourous.
"If people don't or refuse to be tested coming into New Zealand, then they shouldn't be allowed in, that is going to be crucial.
"I also think the government could step up on saliva testing as well, which can be done every day if necessary," she says.
Professor Shaun Hendy from the University of Auckland research centre Te Pūnaha Matatini wants to hear how New Zealand will deal with shutting the bubble if there are cases in Australia.
"I'll be looking to understand what are the criteria the government here will use to restrict or shut off that travel bubble. That will be key."
New Zealand would need to be proactive in cases like the recent infections in Brisbane, he says.
"There was always the chance that it was a much larger cluster that grew for some time so we'd want to be quite proactive in making sure we're not importing that cluster."
Hendy says Australia had handled the pandemic relatively well, and opening up to a travel bubble was worth the "relatively low risk".
-RNZ.
More on SunLive...