Traffic and weather update, and what's on today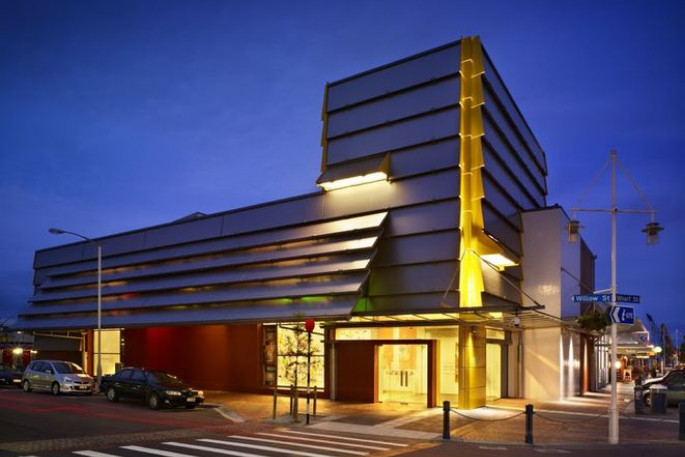 Good morning and welcome to Monday. Ko te ra tenei i hanga e te Ariki. Ka koa tatou, ka koa hoki ki reira.
The MetService is forecasting a fine day apart from morning and evening cloud, with westerlies.
It's a one-clothing-layer day with an expected high of 25 degrees, and an overnight low of 17 degrees. High tide is at 1.30pm and low tide at 6.46pm. Sunset is at 7.38pm.
Expected traffic congestion areas:
State Highway 29 through the lower Kaimai Range: Traffic is expected to be busy westbound through this area from 11am to 3pm.
State Highway 2 Waihi to Tauranga: Traffic is expected to be busy through this area in both directions between midday and 4pm.
State Highway 25 Tairua: Traffic is expected to be busy southbound through this area from 11am to 2pm.
What's on today?
In downtown Tauranga enjoy cafes and restaurants and a visit to Tauranga Art Gallery which is open daily from 10am – 4pm. The gallery is located on the corner of Wharf St and Willow St.
Haven't enjoyed enough jazz yet? Enjoy a day at the races with Jazz on the Terrace. Gates open at 11am. Admission is free at Tauranga Racecourse today. Click here for more information.
Love public art? CITY ART WALK TAURANGA app is a free to download walking tour of 20 public artworks in Tauranga's city centre. For more information click here
For more art, check out the Art Fair at Back Studio in Tauriko, which is open today from 10am – 4pm.
Enjoy workshops at Re:Maker, with the community of makers, located at Our Place in Willow St. Click here for more information.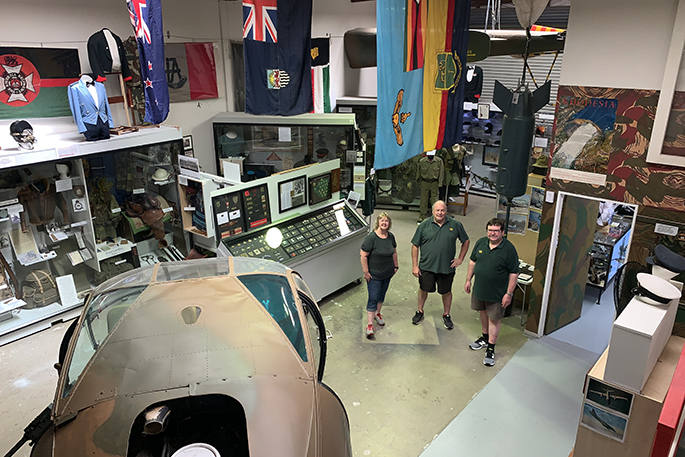 Diana Bomford, Tony Fraser and Hugh Bomford at the Lion and Tusk Museum at Mount Maunganui
Have you been to the Lion and Tusk Museum yet? It's open today from 10am - 3pm at Unit 4, 14 Portside Dr, Mount Maunganui. Come and see a massive display of Rhodesian military history records and exhibits of uniforms, medals and equipment. Opening hours are 10am – 3pm Thursday to Sunday. For more information click here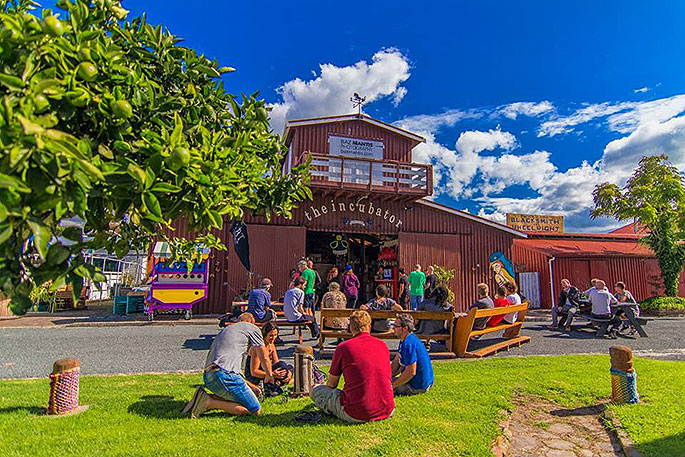 The Incubator
At The Incubator Creative Hub at Tauranga Historic Village, there are many exhibitions, workshops and events happening daily. For more information click here. Exhibition hours are 10am – 2.30pm.
Active Seniors Exercise Group
Strength & balance classes Mon & Thur. Intermediate class 9:30, low impact 11am. City Church, Otumoetai. Friendly classes for seniors
---
Alcoholics Anonymous
Open meeting 10am, Tauranga Central Baptist Church, 640 Cameron Rd. All welcome Ph 0800 229 6757
---
Argentine Tango in Tauranga
"The dance that makes you feel". Learn technique, posture and how to move with connection. Call Denise 02040061340 / Facebook "Tango In Tauranga"
---
Art Group Welcome Bay
Meets Lighthouse Church 9:30-12. Relax, chat, create, no pressure. All levels of skill welcome. Ph Denis 07 544 6451
---
Association Croquet
At Club Mount Maunganui, Kawaka St. Mon, Wed, Sat; 9:15am for 9:30am start. Visitors, new players welcome. Ph Jacqui 07 574 9232
---
Badminton Club, Aquinas College
7-9pm, Aquinas College Events Centre. Seniors & Year 11 upwards. Casual players welcome, $8pp. Club racquets available. Ph/txt Noel 027 622 9797 www.sporty/taurangabadmintonclub.co.nz
---
Bethlehem Indoor Bowls
Bethlehem Hall. Names in by 7:15pm for 7:30pm start. New members of all ages welcome. Ph John 027 654 1298
---
Chess At Mount Maunganui
Mt RSA Chess Club, 544 Maunganui Rd. 6-7pm during school term. Late program 7pm onwards. Incl casual games. Ph Werner 027 721 9499
---
Fitness For Over 50s
Aerobics, strength & balance class at St Mary's Church Hall, 33 Girven Rd. 9:15am. 1st class free.
---
Harmony-A-Plenty barbershop Singers
Do you like singing? Come & have fun with us. We'll teach you barbershop. Bethlehem Community Church, Moffat Rd. 7pm. Incls supper. Ph Errol 07 543 4138
---
Indoor Bowls
At St Mary's Church Hall, 33 Girven Rd, Bayfair. Register by 12:20pm. All welcome. $4 entry
---
Indoor Bowls
Matua Primary School Hall (Clivedene St entrance) 7:15pm. New members welcome. Come along & give bowls a go. See you there or ph Karen 576 0443
---
Indoor Bowls
6:45pm, St Columba Church Hall, Cherrywood. $10 annual subs, $2/evening. Everyone/all levels welcome. Ph Paul 576 6324
---
Keep On Your Feet
Omokoroa 11am-12, Settlers Hall, 334 Omokoroa Rd. Strength & balance classes for older adults. All levels of fitness welcome. Ph Sharnie 021 111 8617
---
Marching For Leisure
A non-competitive activity for mature ladies. Fun, fitness & friendship. For Tauranga team's details ph Jeanette Craike 027 548 0240
---
Mt RSA Indoor Bowls
Rollups each Mon & Thurs. Entries in by 6:45pm. $3 entry. Newcomers welcome. Ph Joy 027 308 7271
---
Omokoroa Indoor Bowling Club
Omokoroa Settlers Hall, 6:30pm for 7pm start. All welcome. All equipment provided. Smooth soled shoes/slippers please. Ph Anne 548 1636
---
Parents Support Group
10am-12 for parents/caregivers & 0-2yr olds. Upstairs, Bethlehem Birthing Ctr, 1 Te Paeroa Rd. Hosted by Project Generate. Ph 07 549 4522
---
Pickleball
A fun way to keep fit! Baypark Arena, 81 Truman Lane, Mt. 10am-12. Equipment available. Ph Bob 027 478 6282, Viv 021 162 3342
---
Recycled Teenagers gentle exercise
Mon 9:15-10:45am Tga Senior Citizens Club, 14 Norris St. Tues 9-10:30am St Marys Church Hall, 33/19 Girven Rd. Jennifer 571 1411 or 027 206 077
---
Silla Taekwon-do Club
Taekwon-do classes at Silla TKD Club, Mondays & Thursdays at Te Puna school Hall, 6-7.30pm. Affordable rates. Contact George 0224374403 https://www.facebook.com/Silla-Tae-Kwon-Do-112414698778951/
---
Struggling with Debt?
Free help to anyone in need, through our debt counseling team. A sustainable solution and real hope for the future. Ph Free 0508 227 111 or www.capnz.org
---
Tai Chi Beginner Classes
Te Puke Memorial Hall Mon 5:30pm, Tues/Thurs 9:30am. St Georges Church Hall, Greerton Wed 9:30am. Te Puna Memorial Hall Thurs 9:30am. $5 Ph David 027 222 2824
---
Tauranga Bird Club Meetings
2nd Monday of every month, including public holidays. Club night for everyone interested in learning about keeping aviary or pet birds. 7:30pm, Matua Hall, Matua.
---
Tauranga Creative Fibre
Monday 9:30am, also 2nd/4th Thurs 7pm. Come along & join us to learn knitting, crochet, spinning, weaving, dyeing & felting. 177 Elizabeth St. Ph Cathy 07 570 2191
---
Tauranga Scottish Country Dancing
Beginner Classes 6:30-7:30. General dancing 7:30-10, St John's Church Hall, 94 Bureta Rd. Ph Heather 021 1855 747
---
Tauranga Senior Citizens Club
CARDS 500 Mon & Thurs. INDOOR BOWLS Tues, Wed & Sat. 12:45pm start.14 Norris St (behind Pak n Save). Entry $3. New members welcome.
---
Welcome Bay Indoor Bowls
Welcome Bay Hall. New members welcome. Names in by 7:15pm, finish approx 9:30pm. Ph Gordon 07 544 2882
---
More on SunLive...