Covid update here and around the globe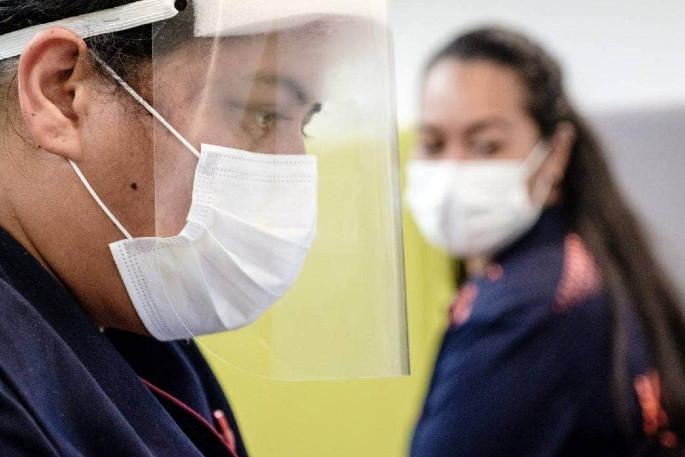 Pursuing a "zero Covid" strategy is best for health outcomes and the economy, but more countries need to commit to the programme for the leaders to get the full benefit, a European think-tank has concluded.
The Paris and Brussels-based Institut Economique Molinari said countries that aimed to eliminate Covid – New Zealand, Australia and South Korea – experienced a less severe economic decline than countries that allowed the virus to spread and saturate their health systems.
The zero Covid strategy was showing "lasting positive effects", it concluded.
"In the fourth quarter of 2020, the countries applying this strategy had almost returned to normal economic activity."
In New Zealand, GDP was down only 0.9 per cent between the final quarter of 2020 compared to the same quarter in 2019.
Domestic violence charities say more could be done to keep vulnerable people safe in managed isolation and quarantine facilities.
Police have responded to 25 family harm incidents in managed isolation hotels.
Holly Carrington, a policy advisor for domestic abuse charity Shine, said the police figures may mask the true scale of the issue.
Shine heard from a lot of women after lockdown who found it very difficult to get away from an abusive partner, in part because they lacked the time alone to plan, seek advice or look for emotional support.
Carrington said domestic abuse in managed isolation should be viewed in the context of what's been called the shadow pandemic: an upsurge of violence against women in the last year.
Police were called to 451 family harm incidents each day in 2020, compared to 414 each day on average in 2019.
Global toll
By Sunday morning more than 130 million cases of Covid-19 have been confirmed worldwide, along with more than 2.84 million deaths from the disease, Johns Hopkins University reported.
The United States has 30.6 million confirmed cases and 554,000 deaths from the disease. Next is Brazil with more than 12.9 m cases and nearly 328,000 deaths.
India has the third-highest number of cases at 12.3 million, but had the fourth highest reported deaths at 164,000. Mexico has the third-highest number of Covid-19 deaths with nearly 204,000, while having fewer confirmed cases than many other countries, with 2.24 million.
What should I do?
Anyone who wants to get tested can find their local testing centres by visiting the Ministry of Health website.
New Zealand, including Auckland, is at Covid-19 alert level 1, with masks still mandatory on public transport. People should continue to use the Covid-19 Tracer App.
If you are sick, call your GP before you visit, or Healthline on 0800 358 5453.
To avoid contracting and spreading the virus, wash your hands properly, cough and sneeze into the crook of your elbow and throw tissues away immediately.
Reach out, find support from people who care, connect with your community or help a neighbour in need.
More on SunLive...