Time to turn back time as Daylight Saving ends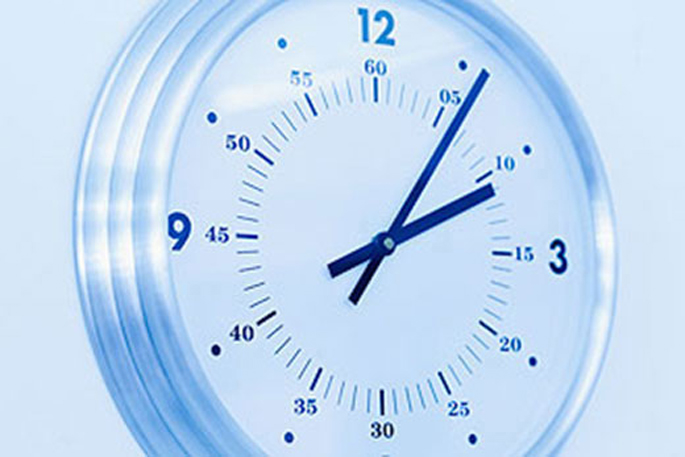 It's time to turn back time, while also trying to figure out which appliances will need adjusting.
Daylight saving time – DST - ends at 3am on Sunday April 4, with all clocks winding back an hour to NZ Standard Time.
The Easter weekend gives New Zealanders an extra day to adjust to the time difference before heading back to work on Tuesday.
For those with smartphones, there is little headache involved in figuring out whether to wind the phone forward or back an hour, as smartphone technology takes care of that. Car radios in older cars, and oven clocks however can present a time-consuming puzzle. For those with sundials, the humorous suggestion is to move one house to the left.
In 1895, George Hudson, a NZ entomologist came up with the modern concept of daylight saving time. He proposed a two-hour time shift so he'd have more after-work hours of sunshine to go bug hunting in the summer. He presented a paper to the Wellington Philosophical Society, proposing a two-hour shift forward in October and a two-hour shift back in March. There was interest in the idea, but it was never followed through.
Port Arthur, Ontario, Canada was the first city in the world to enact DST, on July 1, 1908
Clocks in the German Empire, and its ally Austria, were turned ahead by one hour on April 30, 1916—2 years into World War I. The rationale was to minimize the use of artificial lighting to save fuel for the war effort. Within a few weeks, the idea was followed by the United Kingdom, France, and many other countries.
New Zealand first introduced daylight saving time in 1927.
DST was widely adopted in America and Europe from the 1970s as a result of the 1970s energy crisis.
New Zealand's two main islands, Te Ika a Maui - North Island, and Te Wai Pounamu - South Island, both lie in the same time zone. The Chatham Islands, located about 860 km east of Christchurch, have a separate time zone, which is 45 minutes ahead of mainland New Zealand.
Tokelau, an archipelago in the Pacific and a dependency of New Zealand, brings the total to three time zones. As Tokelau does not use Daylight Saving Time there are only two corresponding DST time zones – Chatham Island Standard Time and NZ Standard Time.
Daylight saving time in NZ will resume at 2am on September 26.
More on SunLive...