Greerton fed up with anti-social behaviour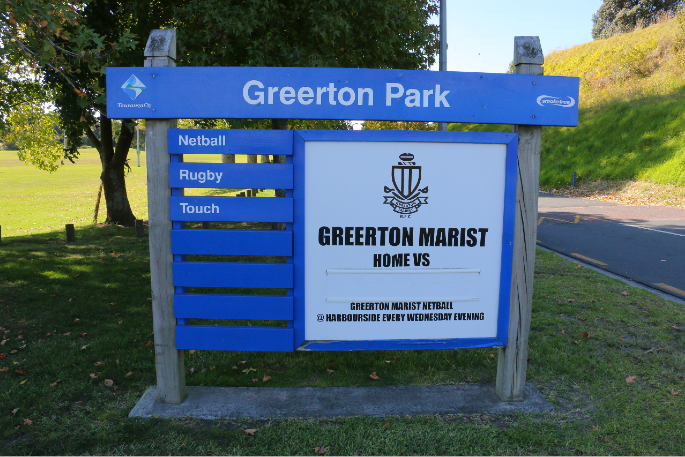 Greerton residents are sharing their concerns and frustrations regarding anti-social behaviour around the Greerton Marist Recreation and Community Sports Club.
The building, located within the council-owned Greerton Park fields, has been populated by a growing homeless presence.
About a dozen vehicles are currently parked in the car park area many of which, some residents have suggested, are not road worthy.
A number of residents have come forward to suggest this has led to problem drinking and drug-taking around parents and children, who regularly use the park both recreationally and as part of the Greerton Marist Rugby Club.
One concerned resident believes the issue has got worse since Christmas. Whilst the resident in question has sympathy for the plight of those involved, they are tired of the impact it is having on the community.
"I do feel for them, but what they are doing in front of the kids is wrong. It just breaks my heart.
"A lot of parents don't even want to go down there and run around with their kids anymore.
"My heart goes out to them. I am not just picking on them. But it is not fair on the kids."
One resident has observed mums dropping kids off at training and not staying to watch, due to the anti-social behaviour in the car park.
Another resident in the area has come forward to echo a similar sentiment.
"There has been a problem for a while," they say. "There are two different problems. There is a problem with homeless people living down there. They do that because there is water down there and toilets all day long.
"The other problem is them using drugs down there which, you can't stop every problem in the world, but the bottom line is they should not be doing that especially around the kids.
"It is a hard thing. I know that people are homeless and bad stuff happens, but there is a place to go and that is not the place to go, because kids are congregating there. Some are 10 or younger."
Whilst acknowledging the issue is a difficult one to combat, the resident believes police and council should be doing more on the issue.
"What has upset me the most about this is that it does not seem that council or police want to do anything about it, or can't, for whatever reason.
"Surely the police can put a bigger presence down there or just do a few more drive-bys or something.
"Just a couple of times a day. It might make them think twice."
Tauranga City Council confirm they are aware of the issue and have reported it to Greerton Police Station.
However, given the circumstances surrounding the complaints received, they suggest it is predominantly a police matter.
"We are aware of these individuals, but due to the nature of the complainants against them, we have handed this one over to police," says a council spokesperson.
"As soon as behaviour is intimidating, aggressive or anti-social, it needs to be referred to police."
Police also state that they are aware of the issue.
They suggest they are working in conjunction with council to find a solution to the problem and that a more visible community presence in the area is ongoing.
"Community policing staff are currently working in partnership with the Tauranga City Council and users of the club to understand the issue," says a police spokesperson.
"Police and community patrols are already active in the wider Greerton area, and these patrols will include the club in an attempt to curb anti-social behavior and ensure the community feel safe."
One resident praised the council for their early efforts in trying to solve the issue but has now become impatient with the perceived lack of action.
"Nobody stands up and takes responsibility. The police don't do anything and the council don't do anything."
"Look, one person cannot just do something and make the whole thing right. It has got to be multiple things."
The same resident again expressed sympathy for those currently occupying the club and its surrounding space but again made it clear that the community, including children, do not feel safe.
"It breaks my heart for them as well because they have got nowhere to go and I understand that but what they are doing around these kids and in front of these kids is not right.
"The council and the police need to get together and find somewhere where these guys can park up so it is not affecting the rest of the community. Away from the sports grounds and those sort of facilities so people can go and enjoy what they do for a hobby."
More on SunLive...