Final week to have your say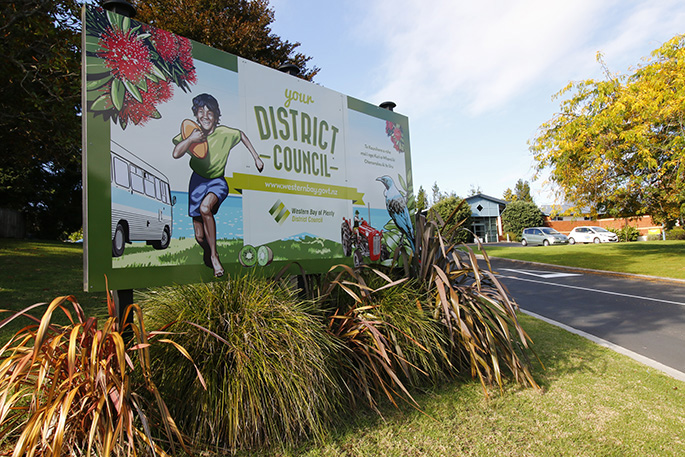 There is just one week left to provide feedback on Western Bay of Plenty District Council's draft Long Term Plan 2021-2031.
Community feedback closes at 5pm Friday April 9 on Council's 'Hello Future District' community conversation aimed to shape and deliver key projects and services across the District for the next decade.
Council's Long Term Plan 2021-2031 Consultation Document features six key proposals for the next ten years around maintaining our roading network, walking and cycling, swimming pools, community halls, CCTV – security cameras, and elder housing
The Long Term Plan sets the budget, forecasts future rate levels and details key projects for the next ten years. It also forecasts a 30-year strategy for infrastructure investment to provide for the District's population growth, legislative change, climate change and economic growth.
Western Bay Mayor Garry Webber is heartened by the level of community interest and feedback already provided – especially at Council's three Love the Western Bay Community Fun Day events – but says there is still time to get your feedback in.
"It's been great to get out and meet the community in their backyards in Te Puke, Te Puna and Waihi Beach, and capture their ideas for how we can work together to make our District even better," says Mayor Webber.
"It is important to us as a Council we understand what matters to residents, and what Council should prioritise in its next Long Term Plan, so please contribute to our community conversation."
The Western Bay remains one of the fastest growing districts in New Zealand. While this growth is positive for the local economy and delivers social and cultural benefits, the 10-year plan must enable the District to continue to be a great place to live.
Council proposes to limit the average rates increase across the District to 8 per cent for Year One of the LTP 2021-2031 plus a 4 per cent increase for the introduction of the new Council-led kerbside recycling, glass and rubbish service – 12 per cent in total.
The proposed 8 per cent increase in Year One is in response to an increase in capital project delivery, increased levels of service, increased maintenance costs for roading assets and to meet legislative deliverables such as the review of the District Plan and Three Water's compliance.
For Year Two onwards, Council plans to limit the average rates increase across the District to a maximum of 4 per cent per year for existing ratepayers.
Alongside the Long Term Plan, Council also wants to hear from the community about proposed changes to the following policies: Revenue and Financing Policy, Multiple Pan Wastewater Remissions Policy and Water Rates Remission Policy. Council is also seeking feedback on its proposed Schedule of Fees and Charges for 2021/22.
Council's month long consultation period closes at 5pm, Friday April 9 2021 after opening on Monday March 8.
To contribute to the conversation visit www.hellofuturedistrict.co.nz and fill out the simple quick polls.
More on SunLive...