Third fatality of Easter weekend after SH30 crash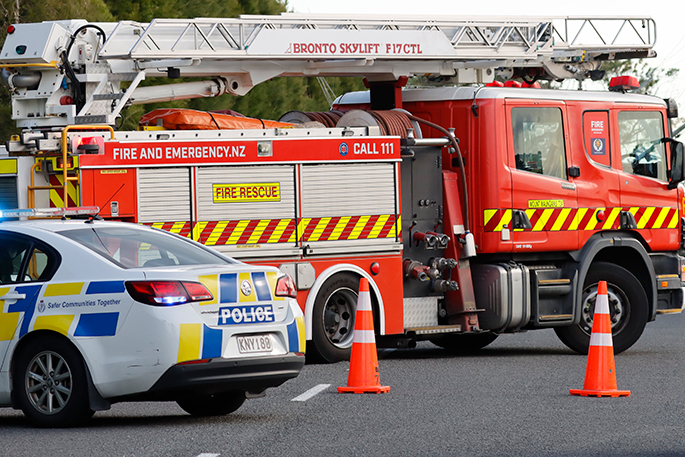 Police have confirmed one person has died following a crash at the intersection of State Highways 30 and 32 near Whakamaru earlier today.
Two vehicles were said to have been involved in the crash which occurred around 12pm today.
"The driver of one of the vehicles died at the scene," reads a police statement.
"Nobody else was seriously injured."
The Serious Crash unit has been advised.
Earlier today, police confirmed that one of the vehicles involved in the collision had caught fire.
"The road remains closed around the crash scene and motorists are asked to take alternative routes."
Waka Kotahi/NZ Transport Agency has confirmed SH30 is currently closed at the site of the incident, between Forest View Rd and the Whakamaru Dam.
The NZTA advise the following detours:
SH32 northbound from Tihoi; Turn right onto Poihipi Rd, turn left onto Tirohanga Rd, turn left onto SH1.
Southbound from Tokoroa; Continue on SH1 past SH30 at Atiamuri, turn right onto Tirohanga Rd and follow detour above in reverse.
It is the third fatality on the roads this Easter weekend following two deaths last night, one on State Highway 27 in Kaihere and the other on State Highway 2 in Mangatawhiri.
Those incidents saw police call on drivers to 'take it easy' on the roads this Easter.
Another person is in a critical condition following a two vehicle collision on State Highway 2 in the Athenree Gorge at about 11am this morning.
More on SunLive...