Lightning strikes knock out power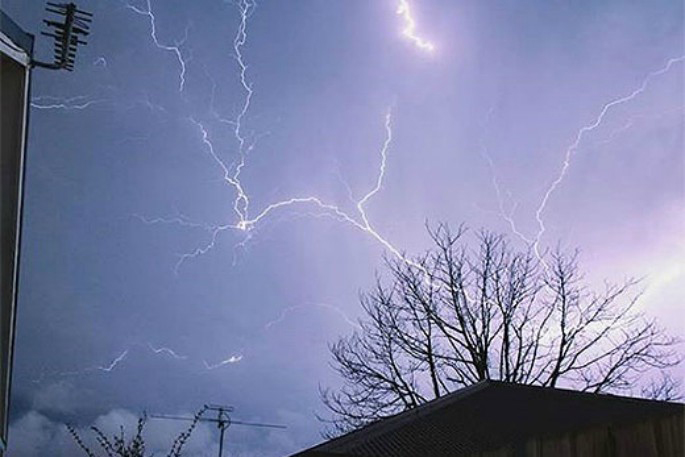 A sudden thunderstorm that hit Rotorua on Wednesday night resulted in a flood of call-outs for firefighters in the city and nearby communities.
The Fire Service were alerted to flooding-related emergencies in the suburbs of Hillcrest, Pukehangi, Sunnybrook, Whakarewarewa, Pomare and Springfield shortly before 8pm.
Lightning strikes knocked out power in Ngongotaha and some parts of Rotorua. Traffic lights in some parts of the city were also affected.
One car was trapped by floodwaters at an intersection, and the occupant inside had to be assisted by firefighters to get out of the vehicle.
Fire and Emergency New Zealand northern communication shift manager Paul Radden says crews from the Rotorua, Ngongotaha and Mamaku fire stations attended numerous incidents, including a number of fire alarms that were triggered by the lightning storm.
"It was a pretty concentrated period of rainfall, but it was all over within an hour," says Radden.
In Tauranga, a number of people took to social media to report a thunderstorm brewing over the city.
The region was hit by a major downpour and thunder rolled around the city.
This morning's forecast is for fine weather, but more showers are expected this afternoon.
The MetService is forecasting possible thunderstorms again with the chance of hail.
The rain is expected to clear overnight, leaving behind southeasterly winds.
More on SunLive...