Symphony of Jazz this Easter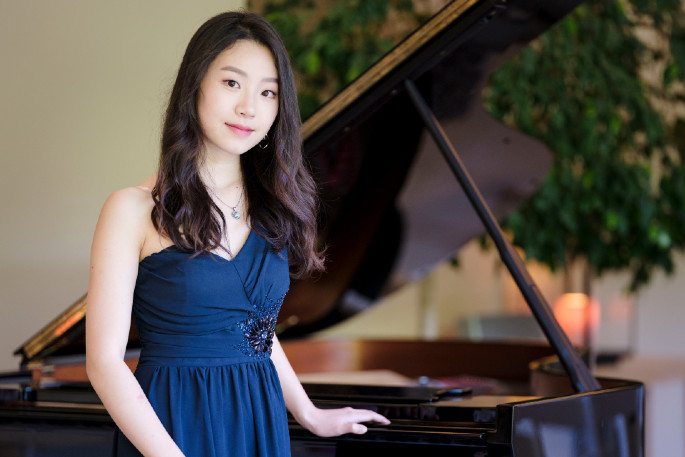 George Gershwin's best known composition, Rhapsody in Blue, will be the centrepiece of Bay of Plenty Symphonia's Easter concert, as Tauranga's community orchestra take part in the National Jazz Festival for the very first time.
The famous jazz-inspired orchestral piece features ex Tauranga Girls' College student and pianist Soomin Kim, who was the worthy winner of the Symphonia's Rising Stars competition in 2015.
Soomin went on to complete her performance degree at Auckland University, where she won many scholarships and prizes and performed with musicians from the Auckland Philharmonia Orchestra.
Her interpretation of Rhapsody in Blue is eagerly awaited by the Symphonia players.
"Our community orchestra has accompanied Soomin several times over the years, and we are always amazed by her talent," says oboist Maggie Gething. "She's sure to bring something very special to this well-known piece."
Gershwin's Three Preludes is also on the programme. These jazzy short pieces were originally written for piano, but subsequently arranged for a number of different instruments.
"The Preludes will probably be familiar to the audience, although they may not have heard the themes in an orchestral arrangement," adds Maggie.
"Our music director, Justus Rozemond, has arranged them for orchestra and they are a lot of fun to play and listen to."
The concert opens with the overture to Treemonisha, an unusual and rarely-performed opera by American ragtime composer Scott Joplin, and closes with a major orchestral work by Duke Ellington. Originally conceived as ballet music, Ellington's suite The River alternates symphonic classical passages with jazz and swing - a unique kaleidoscopic sound picture of a river's turbulent journey from burbling spring towards final peace at the sea.
"We don't know of any previous performances of The River in New Zealand," says Maggie. "It is exciting for our players to tackle, as there are a lot of contrasts and it has many challenging aspects. We hope the audience will love it!"
Symphony of Jazz, conducted by Justus Rozemond, will be performed at Baycourt, at 2pm on Sunday April 4. Tickets are $10 (child), $30 (senior and student) and $35 (adult) plus service fees. They can be purchased at the box office or via Ticketek.
More on SunLive...