Guide dogs help Mount man regain his life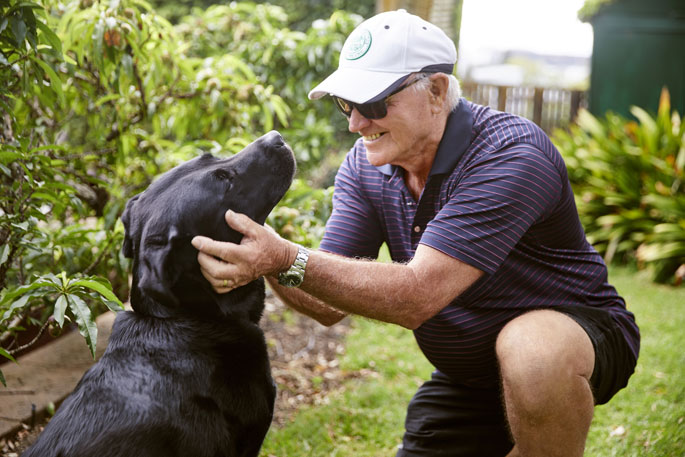 Mount Maunganui man David Stallard is hitting the streets with his guide dog Jackson today and tomorrow.
Why? He is doing his bit to help raise money and awareness for the Blind Low Vision Red Puppy Appeal street collection.
David says having a guide dog has changed his life.
The 72-year-old is partially blind and deaf, but more importantly, he's an international Lawn Bowls competitor.
Among his tournaments, he has competed around the world at the Glasgow 2014 Commonwealth Games, 2017 International Blind Bowling World Championships in Johannesburg, the New Zealand Open, and World Masters Games.
He is also a new resident to Tauranga, and is looking forward to joining a local bowls club.
David's been with his guide dog Jackson for nine years, but is set to go on the waitlist for a new guide dog, as Jackson will soon retire.
It will be the third time he has waited to be paired with a guide dog.
Otter was his first guide dog and before Otter, David wouldn't leave the house on his own. He couldn't even go to the dairy down the road to get a bottle of milk.
Since having a guide dog at his side, David is able to not only go to the dairy down the road, he catches the bus and goes to the mall and the bank – all on his own.
And when it comes to his sport, he has his independence to get to his bowling club.
It costs more than $50,000 to raise and train just one guide dog who support blind, deafblind, or low vision New Zealanders.
Every day, an average of six New Zealanders turn to Blind Low Vision NZ for support with sight loss.
Guide dogs allow these people to retail their independence and move through life safely and confidently. There is no government funding.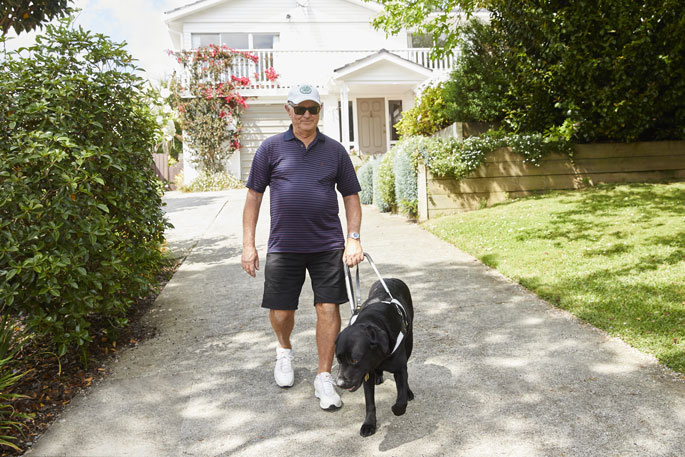 "As Blind Low Vision NZ Guide Dogs is not government funded we are extremely grateful to everyone who supports our Red Puppy Appeal," says Blind Low Vision NZ Chief Executive John Mulka.
"Guide dogs play a life-changing role for people who are blind, deafblind or have low vision, and I want to also acknowledge all the volunteers who help us train guide dogs for people who really need them."
With a street collection goal of $300,000 this year, Blind Low Vision NZ needs 2000 volunteer collectors to join the pack.
Tauranga woman Luci Carter knows first-hand, how vital the collection is for the future of guide dogs.
She's raised 15 guide dog puppies in her 21 years as a volunteer puppy raiser.
"I got involved with Red Puppy Appeal because of the dogs and also because I just wanted to be useful and it's such a good cause.
"Each dog plays such an important role in people's lives and that's reflected in the hard work that goes into making sure the dogs are up to it."
You'll see her collecting out in Tauranga during the appeal and she encourages others to join her, saying "it's a great way to get out of the house to do something a bit different".
Highly valued for the positive and liberating change they bring to a person's life, guide dogs perform an essential role in the life of a blind, deafblind or low vision person.
Tasked with making what could potentially be life or death decisions on behalf of their person, guide dogs have to learn incredibly challenging and sophisticated skills.
For more information visit www.redpuppy.org.nz or call 0800 787 743 (0800 PUPPIES).
More on SunLive...