LIVE: Covid-19 media update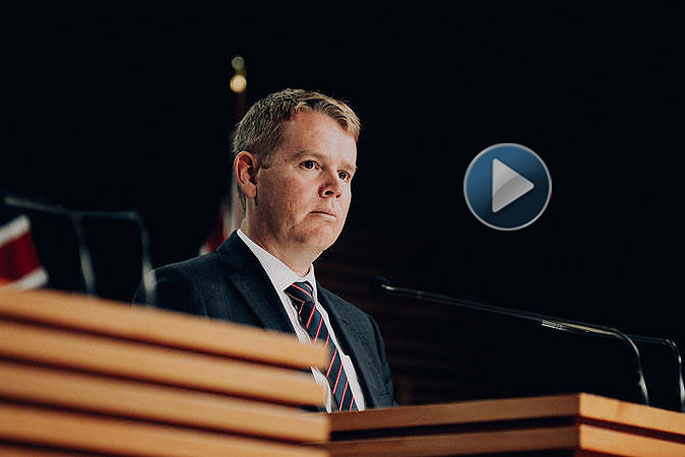 UPDATE 1.09PM: A managed isolation worker has tested positive for Covid-19.
The rest of the case's family has been tested - three returned negative results and one returned a weak positive result.
Minister for COVID-19 Response, Chris Hipkins. says there has been very limited exposure and the risk is low.
However, the government needs to work quickly to keep the risk to the community low, he says.
Washing hands and sanitising continue to be important things New Zealanders need to be doing, as is scanning in, he said.
In a statement last night, the Ministry of Health says the case was picked up through routine surveillance testing.
The worker had been vaccinated against the virus.
Yesterday, other than the worker, there were eight cases in MIQ and none in the community.
During today's live update, Director-General of Health Dr Ashley Bloomfield said there are three new cases in managed isolation today.
He says there are currently 68 active cases in New Zealand.
Since the pandemic began, there has been a total of 2112 cases of Covid-19 in the country.
-RNZ.
EARLIER:
The Minister for Covid-19 Response, Chris Hipkins and Director-General of Health, Dr Ashley Bloomfield, are expected to provide an update to the media about Covid-19 in New Zedaland.
The pair are expected to front media from 1pm.
A live stream will be available above.
SunLive will also be providing an update throughout the afternoon for those who are not able to tune into the livestream.
Overnight, the Ministry of Health reported a positive Covid-19 test result in a managed isolation worker at the Grand Millenium Hotel, Auckland.
The worker was tested as part of routine surveillance testing.
"The information available indicates the worker is asymptomatic," says a statement from the Ministry of Health.
"Further investigation is being undertaken.
"The managed isolation worker and their immediate household members are isolating at home in Auckland this evening.
"Additional tests and whole genome sequencing are currently being arranged."
More on SunLive...