Trevelyan's nominated for MPI award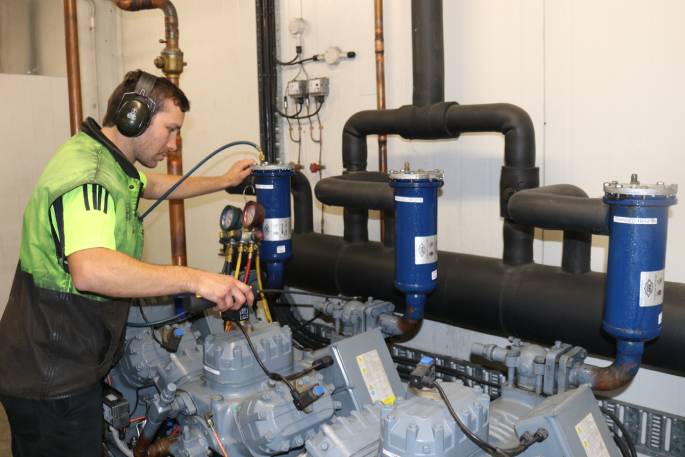 Te Puke based company Trevelyan's Pack & Cool have been nominated for an award by the Ministry for Primary Industries.
Trevelyan's are up for the Supreme Award at the 2021 Primary Industries Good Employer Awards.
The category recognises employers who provide great employment conditions in their business, demonstrate a commitment to diversity, share their ideas and resources among others to lift regional expectations of great employment and have a highly effective programme in employee development or health and safety.
"It's for the whole organisation," says Trevelyan's marketing, communications and sustainability manager Sarah Lei. "It's across a number of initiatives."
Trevelyan's staff have been offered a number of benefits including, but not limited to, a living wage for operational employees, subsidised flu vaccinations for permanent staff, emergency loans and healthy meals provided by our canteen.
They also supported staff in pursuit of full New Zealand driver's licenses, including Recognised Seasonal Employers workers Lauiga Toma and Tuaumu Tuaumu, who passed their tests in December and January respectively.
"The one that I really liked was about sharing the ideas and resources among others to lift the expectations of great employment in the region," says Sarah, referencing the living wage commitment and driver's license scheme.
In what has been a challenging period for the primary sector, with Covid-19 restrictions having a major impact, not least through the decrease in RSE workers in the country, these nominations highlight those who have gone above and beyond during unprecedented times.
"We are trying to lift the bar across the industry," she explains. "Especially with the borders being closed and the limitations to the number of RSE's that we can bring in and backpackers around the country. It's really about telling that story."
Ministry for Primary Industries deputy director general Karen Adair acknowledges the past 12 months had been tough on employers but said the finalists had shown the passion, innovation and commitment required to be acknowledged.
"Our food and fibres sector plays a vital role in the recovery of our economy," says Karen. "Our people are our most important resource, and the finalists have all demonstrated that they're putting their people first.
"This is the second time we've run these awards, and I continue to be impressed at the calibre of the applicants."
Sarah makes it clear that this nomination is a reward for the entire Trevelyan's team. She even namechecks team members who have gone above and beyond.
"Mutu, Maki and Troy in particular have come up with initiatives, which we've implemented, which have improved sustainability metrics," she states.
"Reducing packaging use, reducing water use, reducing refrigerant losses. So yeah it's really about empowering people to make a difference.
"People just really want to be able to go to work and feel fulfilled and challenged," says Sarah. "If we can make it work for people, and make interesting and challenging roles within their work, it makes it more likely for them to want to work for us and want to come back."
Trevelyan's are nominated in the Supreme category alongside Align Clareview of Ashburton, Rayonier Matariki Forests of Auckland, Jaydee Partnership of Hamilton and T&G Global of Auckland.
The winners will be announced at Parliament in Wellington on Monday, April 12 2021.
More on SunLive...