Person dies after skydiving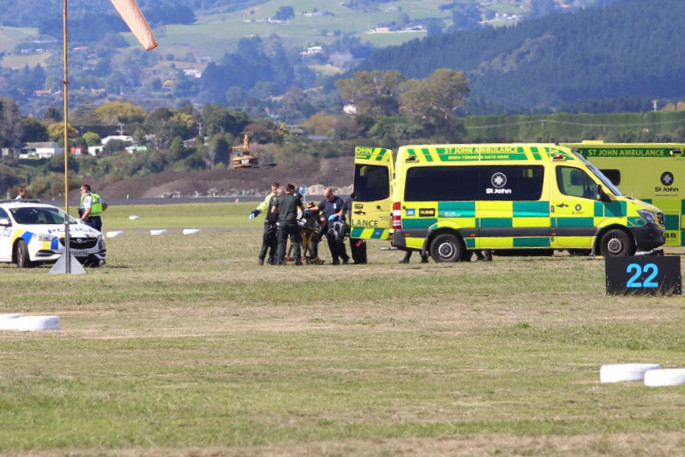 Update: 12.30pm One person has died following skydiving at Mount Maunganui.
Police have advised that a person has died on Kittyhawk Way after skydiving.
"Emergency services were notified just after 10.30am," says a Police spokesperson.
"The person was taken to hospital but sadly died."
Police say that the coroner will determine how the person died.
Worksafe NZ have been notified.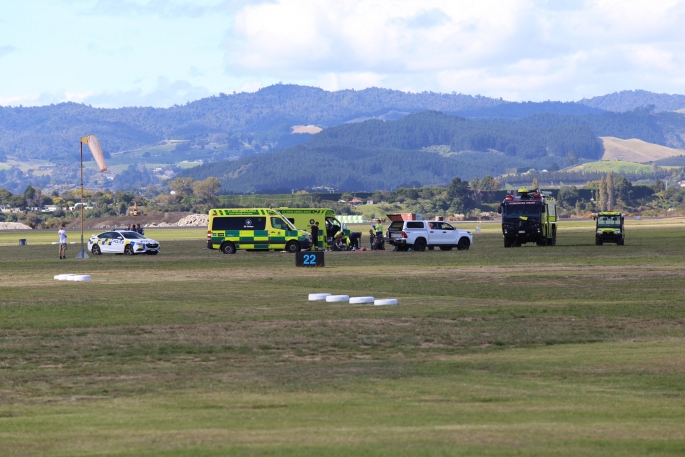 The scene at Tauranga Airport. Photo: Cameron Avery/SunLive
Update: 11.50am A person who suffered a medical event at Tauranga Airport has been taken by ambulance to Tauranga Hospital.
A spokesperson for Tauranga Airport says that Police, fire trucks and ambulances attended the scene of a medical event.
"There was a medical event at the airport which involved parachutists, just before 11am today," says a Tauranga City Council Airport spokesperson.
"It wasn't related to a parachute fail, but a medical event. The person involved has been taken away by ambulance."
Update, 11.10am A SunLive reporter at Tauranga Airport reports that a person is been taken by ambulance to Tauranga Hospital following a parachute incident.
"They're moving a person to an ambulance now," says the SunLive reporter.
"There is a parachute on the ground, which the person was lying next to."
Two ambulances, three Police vehicles, the Tauranga Airport fire truck and a fire truck from Mount Maunganui Fire Station are at the scene of an incident next to Kittyhawk Way.
"The ambulance is leaving now with its lights on."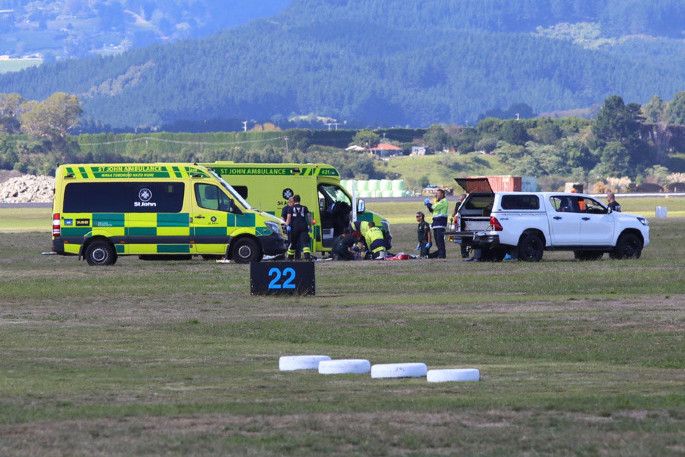 The scene at Tauranga Airport. Photo: Cameron Avery/SunLive
Earlier, 10.45am:
Police have reported that they are attending an incident at Tauranga Airport.
Fire services and an ambulance are also going to Kittyhawk Way.
SunLive will update this once more information becomes available.
At the scene? Phone 0800 SUNLIVE or email newsroom@thesun.co.nz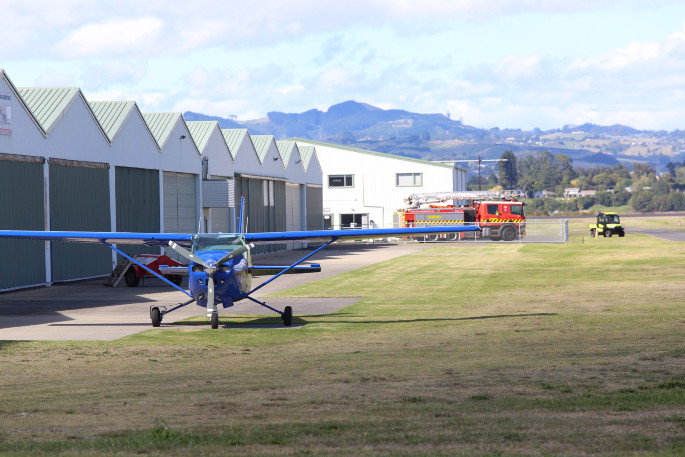 Firetruck at the scene. Photo: Cameron Avery/SunLive
More on SunLive...