NZ 'not far off' working out trans-Tasman bubble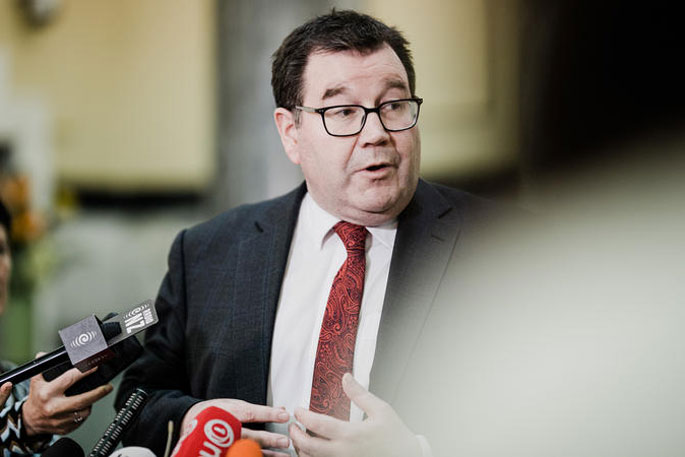 Deputy Prime Minister Grant Robertson is "very optimistic" the government can work out conditions for a New Zealand travel bubble with Australia soon.
Talks between the two countries have been going on for nine months, and Covid-19 Response Minister Chris Hipkins says this week that officials had been close to reaching an agreement at the start of February, but Australia decided it wanted to be able to make independent decisions.
Robertson says since the New Zealand has been working on the unilateral approach, the government is not "too far off" being able to create a New Zealand version.
"There was plenty of discussions between New Zealand and Australia around how we could get a combined, joint, shared set of protocols and frameworks for quarantine free travel," Robertson told First Up.
"In the end, Australia went in a different direction and said 'right we think we can do it this way'. We've then taken that on board and said okay, we're now working on what Minister Hipkins calls a unilateral approach.
"There's a few issues still to talk through, including what we do in the event there is an outbreak, how we manage people who aren't in their home country at that time.
"I'm very optimistic we'll sort that out in reasonably short order, and we can move towards having a unilateral bubble alongside the Australian unilateral bubble.
National Party leader Judith Collins has doubled down on her call for the trans-Tasman bubble to open up now, saying it would be "pretty easy" to do and the government needs to find a way through, and help the tourist industry.
Hobbiton deputy chief executive Shayne Forrest says a travel bubble would be a huge boost for the business.
"Pre-Covid, Australia was our biggest single source market and accounted for about 20 per cent of our numbers, so the idea of having access to our Australian friends to come and experience our little piece of Middle Earth is pretty exciting."
Forrest hopes the bubble can come in soon, and he will like more communication on the process and a time frame, but says he's happy to wait until it's safe.
"We wouldn't want to lose that position of the gains we've made, and [being] able to live a pretty normal life here."
Robertson says Australia has its situation sorted to its satisfaction, and New Zealand could look at that as it worked out its version.
"We were working towards a joint framework a joint set of protocols, but actually I don't think we're too far off being able to create the New Zealand version to match up with the Australian version."
In Parliament on Tuesday, Hipkins detailed what officials were working through.
They included "understanding the circumstances that could lead to a suspension of green zone travel on either side of the Tasman; what we would do with those whose travel is disrupted by the suspension of a green zone; testing requirements that may be put in place on either side; Australia's current exit visa restriction that prevents Australians travelling to New Zealand without a visa; the state-by-state differences in decision making in Australia; decision making around expansion to other countries outside of the safe travel zone and who would make those, and whether New Zealand would have any input into that process; and contact tracing system interoperability, in the event that we needed to do contact tracing for people who had been in one country, and were then identified as being more at risk after they had travelled to another country."
More on SunLive...