Car crosses train tracks in Mount crash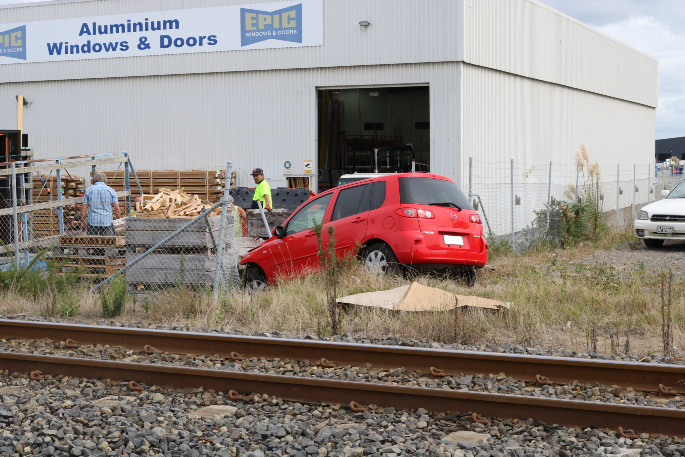 A woman appears to have had a lucky escape after a car crash in Mount Maunganui.
The vehicle has careened across two lanes of traffic and the train tracks near Dee Street.
An eye witness at the scene says the driver was incredibly lucky not to have been hit.
"She knocked over a sign post on Dee Street, went through two lanes of traffic, through a barrier, over a train track and crashed into a giant rubbish bin."
Police have confirmed they are at the scene.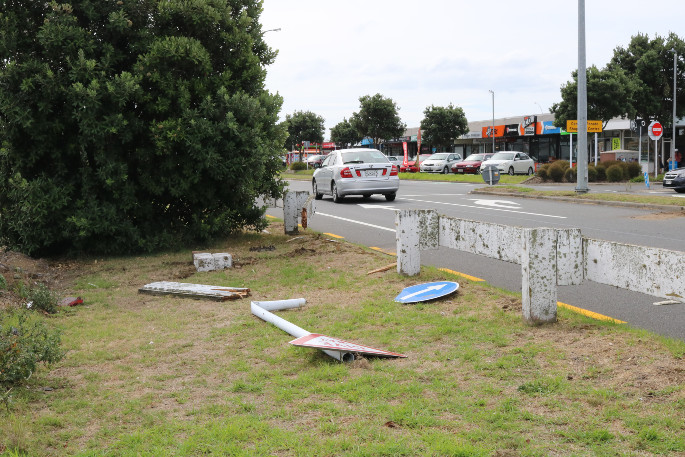 The vehicle crashed through a fence. Photo. Ursula Keay.
"Police were notified of a single-vehicle collision at the intersection of Dee St and Maunganui Road at 2:42," says a police spokesperson. "It looks like one person may have been injured."
The eyewitness states the woman appears to have come away with minor injuries and that just the front of the car is damaged.
"If there'd been a car, truck or train coming past at that moment it could have been total carnage."
She says it was clear the car came from Dee Street as there are dirt marks on the footpath.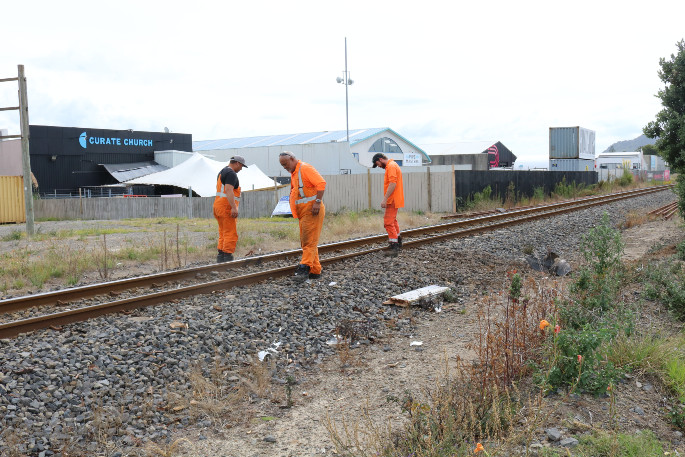 Workers are currently assessing the damage. Photo. Ursula Keay.
The witness says there are currently workers at the scene inspecting the railway to see if the incident has caused any damage.
A reporter at the scene says an ambulance and police are in attendance. The driver of the car declined to speak to SunLive.
More on SunLive...