$45 million upgrade planned for Memorial Pool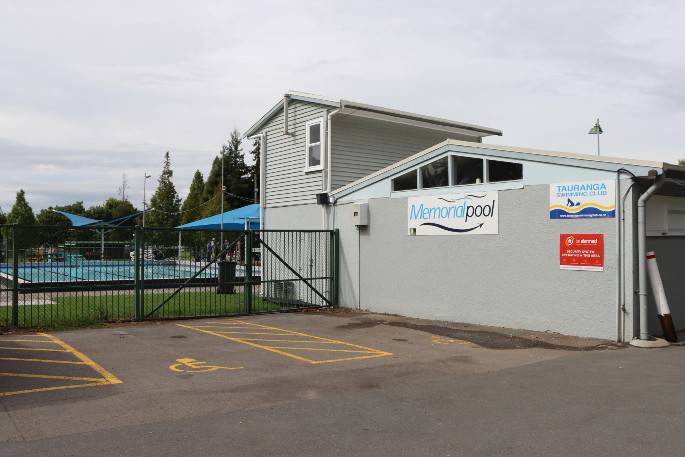 Tauranga City Council is proposing to include a $45 million upgrade to the Memorial Park Pools in its Long Term Plan.
The pools, which were built in 1955, are one of a number of community centres across the city up for improvements.
Bay Venues interim chief executive officer Justine Brennan says Memorial Pools are a much loved community aquatic facility, but are the oldest within the network of community pools.
"Bay Venues is really proud to have played a key role in driving the innovative thinking to support the potential redevelopment of Memorial Pool.
"Significant work has been undertaken over the last two years to provide evidence to support the potential redevelopment of the pool and we are excited to see how the project progresses through the long term plan."
During last week's Tauranga City Council meeting, Community Services general manager Gareth Wallis said there has been an under-investment in community facilities over an extended period of time.
"Because of that, many of the city's facilities are worn out or nearing end of life. Yes, we can keep getting the gaffa tape and the glue but inevitably at some point, we have to significantly fix things or do things differently."
He says Memorial Park is seeing increasing higher renewal costs year on year and other facilities across the city are also in need of some TLC.
"Three of our community centres in Elizabeth Street, Merivale and Welcome Bay built in 1960, 65 and 77 respectively, are in varying stages of deterioration.
"The domain grandstand was built in 1962 and has significant seismic issues.
"The central library was built in 1989 and has weather tightness issues, seismic issues, deteriorating glazing, dampness and odour issues, insufficient toilet facilities, and the list goes on."
He says up until recently, there was no co-ordinated plan for the development of community facilities across the city.
"Decisions tended to be made on an ad-hoc basis and in isolation."
Gareth says to address the city's extended period of under investment, the current end of life and capacity issues and to prepare for the growth of the city they have developed the Community Facilities Investment Plan.
As well as Memorial Pools getting $45 million, $49 million is planned for a city wide active reserve (west of urban area), $10 million is being planned for an 'Active reserve' in the western corridor, $11.5 million is being set aside for the 'Western community centre', and $12 million is being set aside for the 'Western' library.
The draft long-term plan will be subject to consultation before it is included in the final long-term plan which will be adopted in July.
More on SunLive...