A forest of food in Omanawa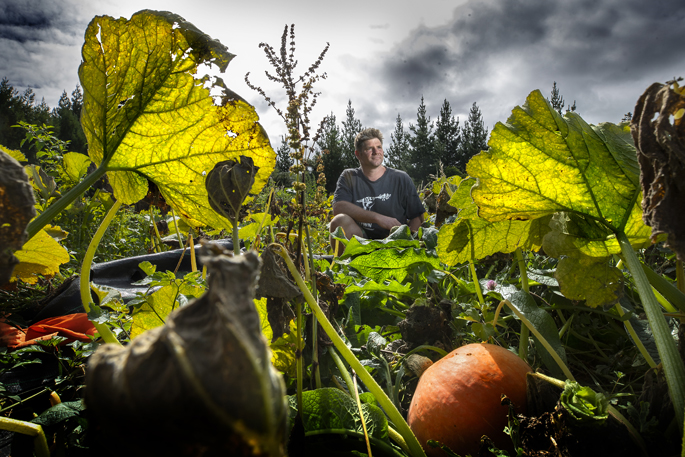 Nestled in the Lower Kaimai is an unassuming property with sunflowers lining the fence and a modest house with a couple of sheds.
At first glance, it doesn't seem like the home of a large-scale organic farm that supplies Tauranga stores and restaurants, six Auckland supermarkets and a weekly stall at the Tauranga Farmers Market.
They also offer veggie box subscriptions for good measure.
In total, Six Toed Fox Organics boasts 10km of garden beds across five acres, with a large number of fruit trees dotted around the farm.
Brad Harding spent most of his working life in horticulture and was working in a nursery near Katikati when, alongside partner Rachel, they decided to do something themselves.
He grew up in rural Pyes Pa and his family always had a veggie garden. Turns out they were organic without knowing it.
Brad and Rachel set up just under an acre of market gardens in Te Puna. Then, two-and-a-half years ago, the Omanawa property became available.
When they first took on the lease it was overgrown pasture, so extra sheds were built, irrigation systems set up and garden beds made, all while production continued in Te Puna.
Initially the plan was to start small, but an organic grower in Pukekohe closed down leaving a gap in the market for Six Toed Fox to fill.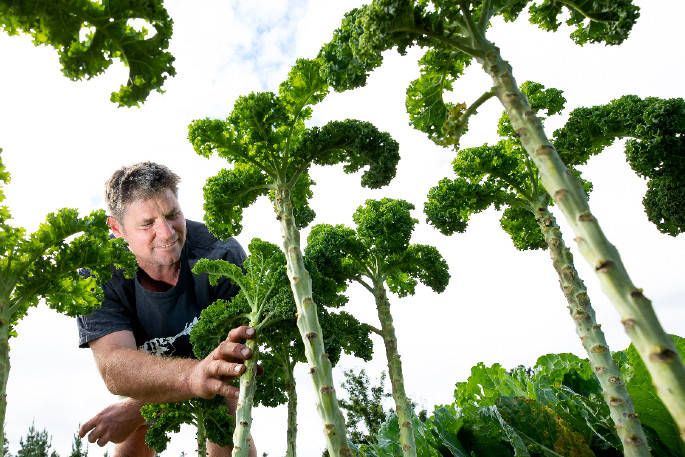 Brad takes satisfaction in feeding people good food and leaving the earth in a better state than before.
"We're repairing the earth a little bit at a time," he says.
When asked why organic, his response is simple one. "Why non-organic? Because that's how everything used to be until the 1940s".
After six years in horticulture, Brad realised what he was doing to the environment with sprays and chemicals was "not great at all".
"I've had a few moments of terror about what I've done to the earth," he admits.
Compared to conventional growing, there's a lot more manual labour with organic - especially manual weeding, says Brad.
"It's harder to start with, but once the soil starts improving your crops get better."
Brad and Rachel decided to start their first farm when their third child Fox was a week old. He has six toes, and so the name was born.
"We decided to change the name to match the inspiration," says Brad.
Five-year-old Fox now spends a lot of time helping on the farm and bossing everyone around, says Brad.
A staff of six spend their days harvesting, planting, cultivating the soil, weeding and packing produce.
Brad and the team are also passionate about educating people. They hold workshops and are taking part in Open Farms day on March 21.
The day is about reconnecting Kiwis with their food and farmers. In essence, people get to experience where their food starts.
Now in its second year, Open Farms is a grassroots initiative that supports farmers to host open days for urban Kiwis.
The first event saw 3500 people visit 45 farms across the country.
Project founder Daniel Eb says: "We built Open Farms because we believe that every Kiwi should have access to a genuine on-farm experience."
There are two more Bay of Plenty premises taking part in the day – Bay Park Orchard and Parker farm. For more information visit: www.openfarms.co.nz
More on SunLive...