Police probing multiple crashes in the Mount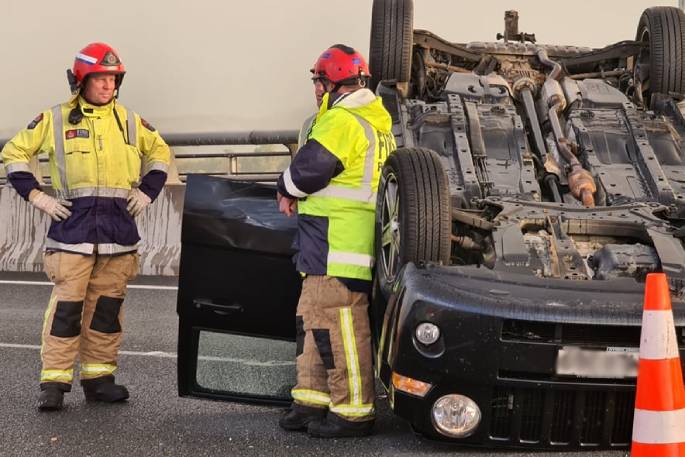 Police continue to probe the circumstances surrounding two crashes in Mount Maunganui.
Several cars were involved in the crashes near Tauranga Harbour Bridge.
A caller to 0800 SUNLIVE news hotline says one car flipped onto its roof on the bridge, while another crashed into a fence on Hewletts Road.
A SunLive reader messaged us on Facebook saying there were multiple cars involved in the Hewletts Road crash, with one vehicle being the main cause before it swiped another car and crashed into a fence.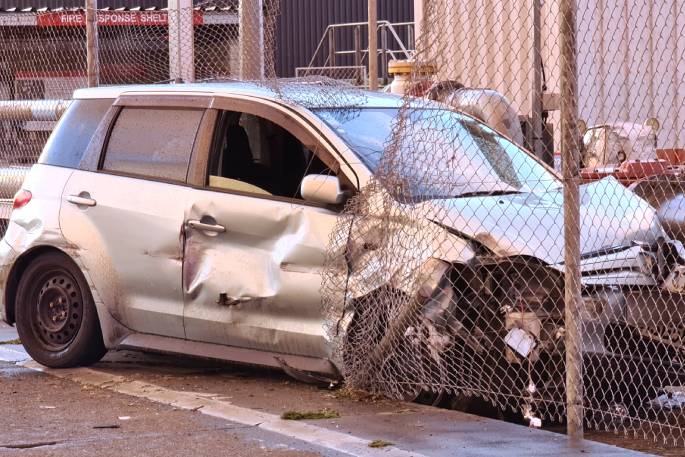 A police spokesperson says details remain unclear regarding if the crashes are related.
"It seems like a car may have collided with a fence at around 7pm.
"The car collided with several other cars.
"It doesn't appear, from the information I have, that anyone was injured."
A caller to SunLive 0800 number, who asked not to be named, says the alleged offending vehicle was driving on the wrong side of the road prior to the crash.
"I was coming off Totara Street onto Hewletts Road and I turned and I was sitting down to that next set of lights. I saw him coming on the wrong side of the road directly towards me. And one of his tires, or I don't know if it was like the rubber ring part was flying at me as well.
"Then I had to swerve to the left and he passed me and sort of started to curve off into the traffic island and his eyes were rolling in the back of his head. He was like in the back of his seat and he went straight over the traffic island straight across the other side of the road and swiped that car, went straight into the fence.
"I got to the light and did a u-turn because my initial thought was he was having a heart attack. Then I got out, I drove up to see if it was all good. He was out of the car fighting the guy he crashed into.
"I was on the phone to the police and I shadowed him all the way up from Hewletts Road and his eyes were still rolling in the back of his head.
"He was laughing at the sky and stuff. He had no shirt on and he was like high out of his mind, just like laughing, giggling at the thunder and stuff and all that was out of it. Pretty scary."
More on SunLive...