Speed climbers hit Mount Maunganui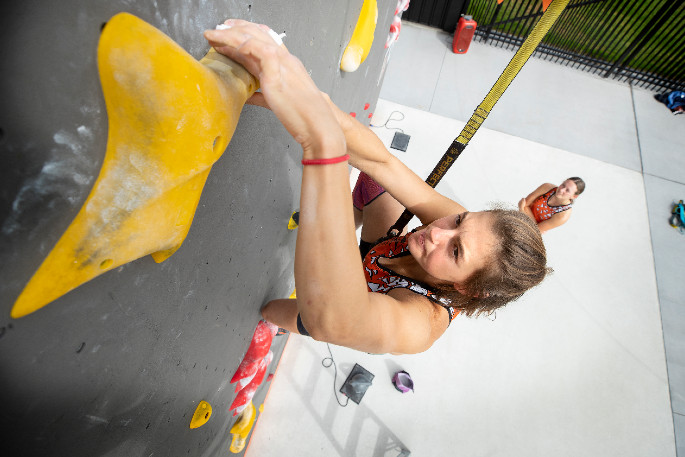 A tall wall towering above Blake Park is at the centre of a national event today, as speed climbers attempt to take out some top prizes.
"We're looking at having about 70 competitors," says Climbing NZ president Richard Waldin. "It will be fantastic. A lot are coming up from Christchurch and Wanaka."
Open to all grades and all climbers, the event will crown the New Zealand national champions, as well as provide a chance for national speed climbing records to be set.
Friday's speed climbing competition at Mount Maunganui will be followed with a lead competition in Rotorua on Saturday and Sunday.
"We've tried to organise the speed competition so that competitors from around the country who will be already in the Bay of Plenty for the Rotorua competition can do this as well," says Rob Moore from Bay of Plenty Sport Climbing.
"We've only had the wall up at Blake Park for two years, and we're 50 per cent up on competitors from last year."
Richard says that speed is quite a new event for New Zealanders.
"And we're finding our way in finding athletes who may want to specialise in that as a discipline," he adds. "For the Paris Olympics, speed will become a separate event."
The Tokyo Olympics will debut sport climbing this year. It will be held as a combined event with lead climbing, speed climbing and bouldering.
"It's nice to see that speed is having its own medal for Paris," says Rob, who is hoping to see some growth over the next couple of years in the sport. "We have some of New Zealand's top world cup climbers here competing this weekend."
Athletes who are considering speed as part of any international competition in 2021 will be expected to be climbing on Friday. This includes competing in speed at World Cups, Youth World Championships and Oceania events.
Athletes are grouped according to age. The competition on Friday, March 12, and begins at 9am with warm ups and practice climbs.
More on SunLive...