Mount venue has concert plans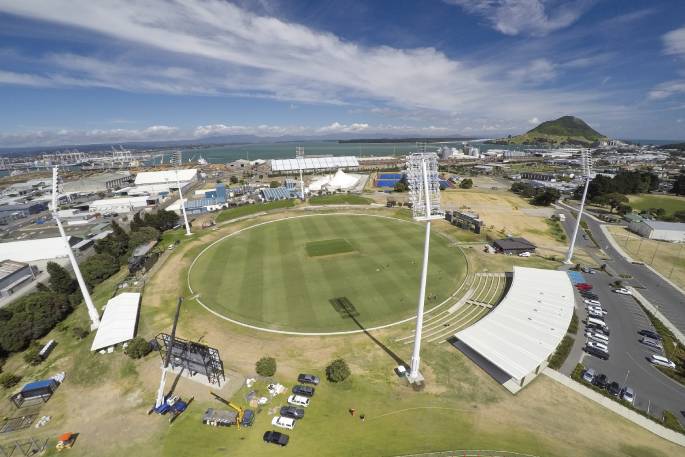 Mount Maunganui may have a new concert venue in the not so distant future.
At least, that is the plan at the Bay Oval.
The venue has recently been announced as a new host of the Lexus Urban Polo Event for next summer, highlighting the venue's ability to branch out from its traditional cricketing purpose.
Bay Oval general manager Kelvin Jones is optimistic the venue at Kawaka Street can also add some major non-sporting events to its regular calendar.
"I guess from our point of view we've always looked at other options for being more than just a cricket ground," says Kelvin.
"There's been a lot of community investment in that facility and it's important that we cast our net wide and as many people get to enjoy it and see it as possible."
Kelvin explains whilst the venue has previously hosted events such as Christmas in the Park, Relay for Life and outdoor movie nights, they have plans to host bigger musical events.
He even suggests that one of New Zealand's biggest acts nearly recently considered the venue.
"We've been working with council on what's required to get concerts, you know, the likes of Six60 looked at the ground this last summer.
"There's a few things we need to put in place around consents and that sort of thing to make sure that we can do that. But we are very keen to do that."
A move toward hosting large scale events will not distract from the Oval's main focus, providing a venue for first-class cricket in the Bay of Plenty.
That includes the upcoming ICC Women's Cricket World Cup, at which the Mount venue is due to host seven tournament matches, including New Zealand's opening fixture.
"We're looking forward to another busy summer of cricket and the Women's World Cup.
"But one or two really big things a summer, or a year, would be exactly what we are trying to do," says Kelvin.
"We're in such a good location to attract crowds and look it's also a lot of fun as well."
More on SunLive...