Life's a peach for young Tauranga fundraisers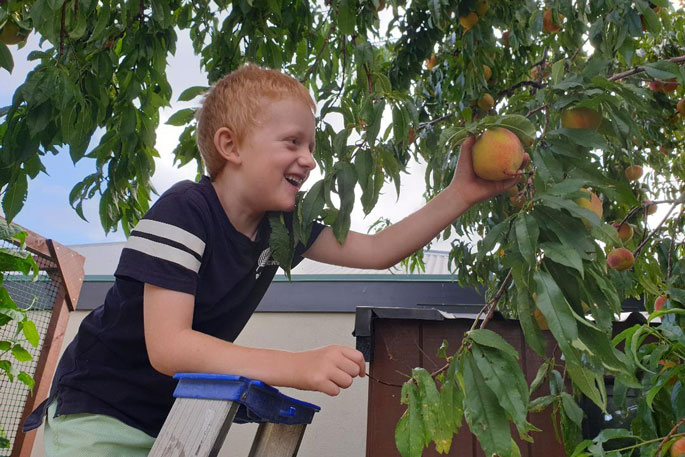 It doesn't take long to deduce that Arieana Bamforth, nine-years-old, and her six-year-old brother Toby are mad about the ocean.
Whilst one clings to a cuddly toy orca, the other is busy building America's Cup sailing boats out of Lego.
Now the two young animal enthusiasts are getting the chance to help an endangered marine species by using some of their own natural resources.
Inspired by the book 'Children Who Changed the World: Incredible True Stories About Children's Rights' by Marcia Williams, the altruistic sprogs decided to take action.
"Arieana was clearly moved by some of the stories and began to talk about what she could do," says proud mum Abigail.
"This led to Toby and Arieana wanting to help, and to ensure the money got where it actually needed to go."
The dynamic duo decided to sell peaches from the tree in their garden to raise some money for both their school's PTA and the World Wildlife Fund.
"The children picked the peaches, made the signs, and with the help of three panda toys, braved the New Zealand sun to sell two banana boxes worth of peaches, over 200!"
Altogether, they raised over $120, splitting the amount between both causes.
Whilst Arieana's favourite animals are horses, Toby's are dolphins and the money raised went toward helping the Maui Dolphin.
Native to the west coast of the North Island and the world's smallest dolphin, the Maui's population has dropped considerably from around 1500 in the 1970s, due to the introduction of set nets to New Zealand waters and the disease toxoplasmosis.
"There's 63 left," Toby points out.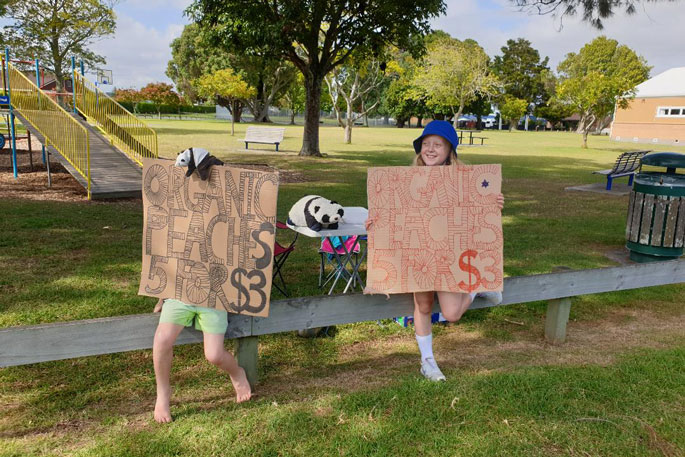 Arieana and Toby selling peaches along Levers Road. Photo. Supplied.
Toby hopes to see a dolphin one day whilst both he and his sister would love the chance to see an orca or shark in the wild.
But they are not done with their philanthropic efforts. The two want to help raise money toward the removal of ghost gear, a deadly form of ocean plastic pollution.
"I'm not sure what they will choose to do yet," says Abigail.
"Small steps can make big changes and the children are aware that our attitudes, behaviour and working together will give us, our wildlife and our planet a chance."
More on SunLive...