All aces at Otumoetai Tennis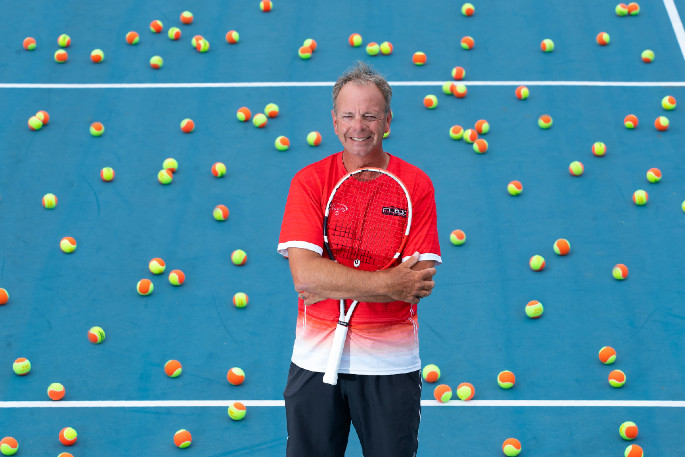 "Tennis never stops at Otumoetai."
This attitude has seen Otumoetai Tennis Club rewarded, with the club winning Tennis New Zealand Club of the Year 2020.
Club president Warwick Brew says the club has a friendly, family atmosphere that filters through all levels be it juniors, seniors or midweek tennis.
He says everyone one at the club is really happy about the achievement and they're looking forward to celebrating.
"It is reward for the hard work that many, many volunteers put in," says Warwick. "They're all part of it.
"It's a team of nearly 500 as we call it."
The club has close to 500 members and has just turned 55. For 25 years they ran out of a shed on the Otumoetai College grounds, but in 1990 they moved to Bellevue Park and built the existing clubhouse.
Another ace for the club is head coach Paul Bell, who has won 2020 Coach of the Year.
Warwick says it is the first time a club and coach from that club have won the title in the same year.
He says Paul deserves the win because he's got a well-structured, professional way of doing things and he knows how to bring out the best in people.
"I certainly don't do things to win awards," says Paul. We do things for our club, to build a club environment."
A good coach will listen, be empathetic and have a good understanding of the game at all levels, he says.
"Being a club coach you have to relate to all levels of players and get them to enjoy the game at their level."
For younger players, he doesn't only teach them tennis skills but life skills as well.
"I see my role as not just to teach them how to hit a forehand or backhand. It is so much deeper than that."
Paul has been at the club for five years and has been coaching since 1995.
As a coach he enjoys working with people and passing on that special something that makes a difference to people's lives through sport.
"I don't see it as a job. I feel lucky that I'm in something that I love doing."
Paul started playing tennis at the age of 10, which he says is a relatively late start by today's standards.
His mother was a county player in England, so he got into the game by playing against her. He decided he needed to stretch himself and has been playing ever since.
"I owe everything to my mother for getting me on the court."
The coach is also thrilled Otumoetai Tennis won Club of the Year, saying they have a good team with good goals in mind.
"The club wouldn't have won without the team working together. It's not about one person."
More on SunLive...