YWAM KOHA to tour NZ ports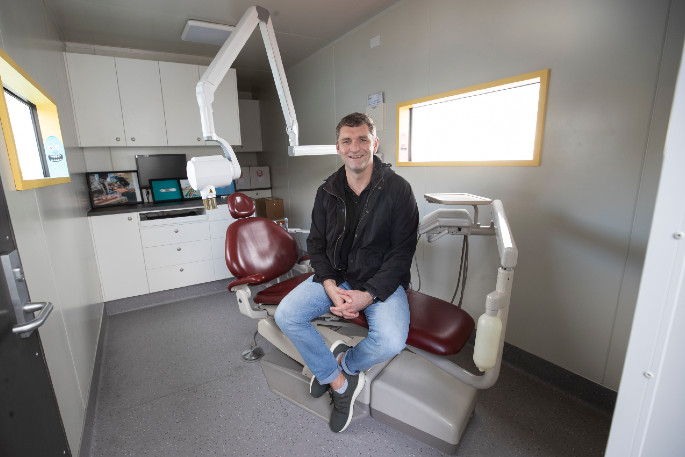 The YWAM KOHA recently left Tauranga harbour for a two-week check-over in Lyttleton, before embarking on a port tour of New Zealand.
"After 14 months of preparation she's now heading to Lyttleton for dry dock," says YWAM Ships Aotearoa managing director Marty Emmett.
This legally mandated survey work will include a complete inspection of the hull and mechanical aspects of the vessel.
"We're excited to go through the survey and finish preparations for the ship to serve as a medical vessel. This is the final thing. We get through this and then we're ready to go, which will be awesome."
The goal all along has been for the ship to take much-needed medical supplies and personnel into the Pacific Islands.
"It is in dry dock until March 14, then we're going to go and sail around New Zealand doing port tours in Nelson, Whanganui and Wellington," says Marty. "The ship will be back here in Tauranga at the end of May."
The ship, which has Tauranga as its home port, will be in Nelson during March and part of April, then Whanganui to mid-April, before going to Wellington until mid-May.
One of the reasons for the promotional tour of NZ ports is to connect with YWAM KOHA's New Zealand supporters and to find new supporters. The next three months is going to require around $300,000, with $50,000 raised so far.
YWAM – which stands for Youth With A Mission - has called the promotional campaign 'The Final Push'. Marty says they want to invite and ask people to "lean in and push with us" with raising funds to complete the preparation work that the ship still needs before it can head into the Pacific Islands to fulfil its mission.
"The tour will be an opportunity for people to visit the ship, much like the tours we conducted here in Tauranga. We have strong supporters in Wanganui and Nelson, and we're keen for emerging support in Wellington."
The strong and versatile vessel is uniquely designed to carry both people and cargo to remote island communities. Custom built shipping containers on the ship's deck can serve as dental, medical, surgical, pharmaceutical, or classroom facilities.
"After the tour of New Zealand ports, we are working towards a possible maiden deployment into the Pacific from July," adds Marty.
Over the last 14 months it's been 'all hands on deck' with the crew and many local Tauranga volunteers continuing to plan, scrap rust, paint, weld and clean.
"We've installed a new water maker and a new sewage treatment plant. The ship has been rewired, and this is on top of our normal maintenance work and painting."
Before leaving Tauranga the YWAM KOHA stopped at Mount Maunganui to load on a second dental surgery that's been stored there for many months.
"We are motivated by the belief that every person, especially throughout the Pacific, should have access to the basic necessities of life," says Marty.
More on SunLive...