Welcome Bay meeting on crime, law and order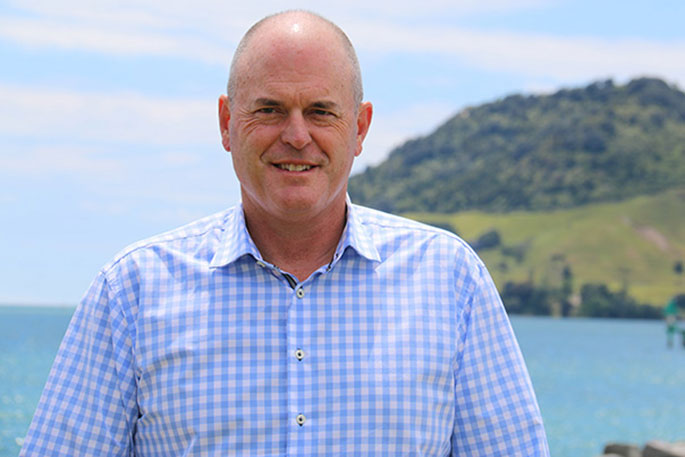 It's Welcome Bay's turn this week to have a community conversation on law and order.
Local Police and representatives from the Neighbourhood Support network will be at a meeting on Monday night hosted by Bay of Plenty MP Todd Muller.
"I try and have regular public meetings, but we had difficulty holding them last year because of COVID," says Todd. "A meeting I had planned last week also got canned because we were at Level 2."
Now that the Auckland has returned to alert level 2 and the rest of the country to alert level 1, it's looking fairly certain that the meeting will go ahead.
"The particular focus this time is going to be on crime, and law and order, because I've had a lot of community signal to me in person at my constituent meeting, and also on line – Facebook posts and the like – that they're really concerned about crime and theft, in particular in Welcome Bay.
"I had a meeting with the Police a week or so ago. Eddie Lyttle who is the Tauranga South Sergeant will come and attend the meeting with me.
"And also I hope for someone from Neighbourhood Watch to be there as well to give them a platform."
Todd plans to facilitate an opportunity for the Welcome Bay community to ask questions and get answers.
"I have a strong belief that Welcome Bay, as a growing community, needs to have the appropriate resources. Each suburb probably can lay claim to wanting more resources, but I think in particular that Welcome Bay because of it's growth, and Papamoa, are the two wealthiest areas and they're both in my electorate. So, this is Welcome Bay community's turn to have a conversation with their local police."
The Welcome Bay public meeting will be held from 5.30pm - 7pm on Monday March 8 at the Welcome Bay Community Centre, which is next to Plunket behind the Welcome Bay Hall.
"Local constituents can come along to share concerns and discuss issues of interest, including local crime," says Todd.
More on SunLive...