Evacuation warning downgraded for coastal areas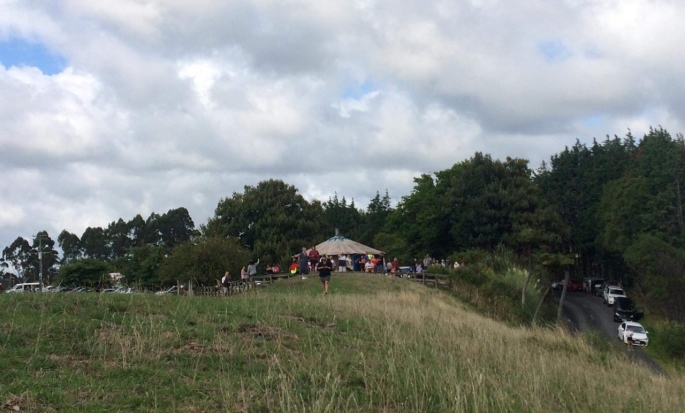 The evacuation warning issued for coastal areas of New Zealand has been downgraded and people are able to return home.
GNS Science has advised that the largest waves have now passed, and therefore the threat level is now downgraded to a Beach and Marine threat for all areas which were previously under Land and Marine threat.
The advice remains, for all areas under Beach and Marine threat, to stay off beach and shore areas.
Strong currents and surges can injure and drown people. There is a danger to swimmers, surfers, people fishing, small boats and anyone in or near the water close to shore, says a statement from the National Emergency Management Agency.
People in or near the sea in the following areas should move out of the water, off beaches and shore areas and away from harbours, rivers and estuaries.
Areas under Beach and Marine Threat:
The West Coast of the North Island from Cape Reinga to Ahipara,
The East Coast of the North Island from Cape Reinga to Mahia including Whangarei, Great Barrier Island, the East Coast of Auckland, Waiheke Island, Waitemata Harbour, Tauranga, Whakatane, Opotiki and Gisborne.
The West Coast of the South Island from Farewell Spit to Milford Sound including Westport, Greymouth and Hokitika, and the Chatham Islands.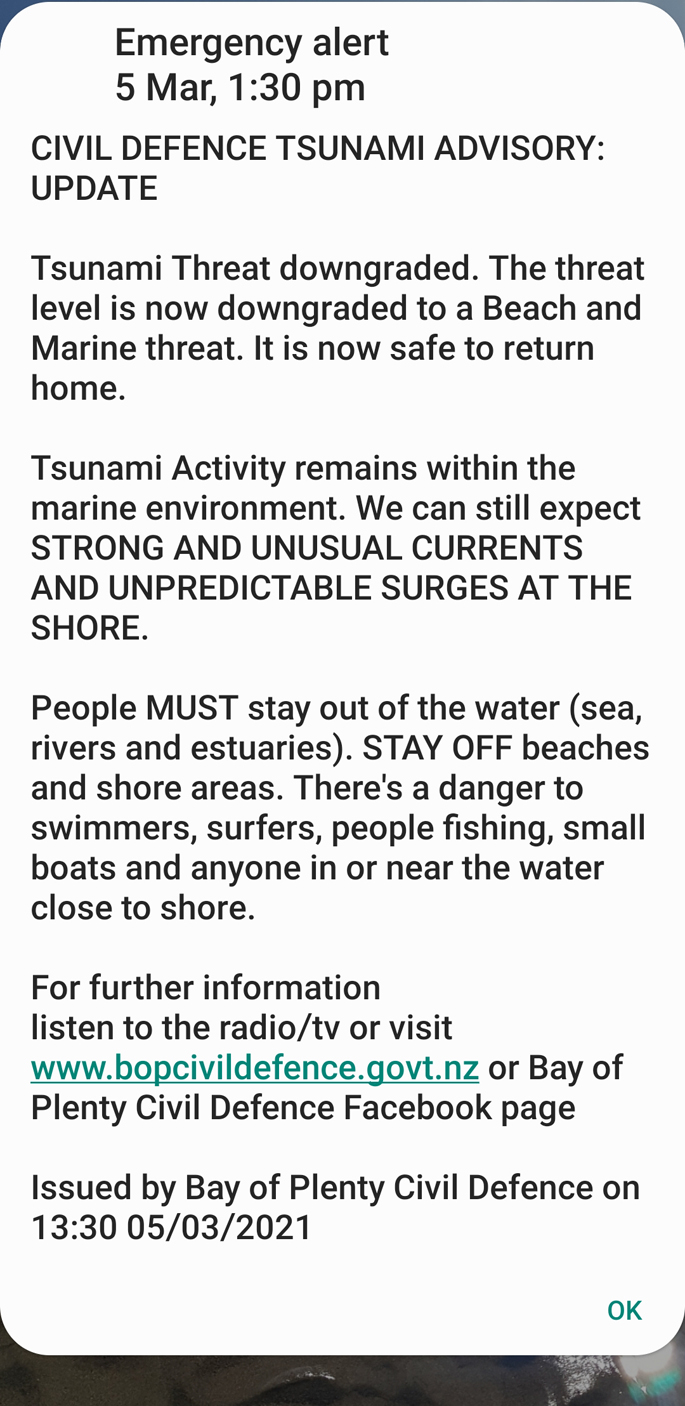 The updated emergency alert sent to mobile phones.
Summerhill in Papamoa was crowded with people but has cleared after the evacuation warning was lifted.
An 8.1M quake in the Kermadec Islands triggered a tsunami warning and the evacuation of the coastal area of Whakatane, including Matata.
Coastal areas west of Matata are being warned to expect strong and unusual currents and unpredictable surges near the shore.
National Emergency Management Agency's (NEMA) previous advice was for people in the East Coast of the North Island from the Bay of Islands to Whangārei, from Matata to Tolaga Bay including Whakatāne and Opotiki and Great Barrier Island to move immediately to higher ground.
More on SunLive...