Jetboaters upset Kawerau community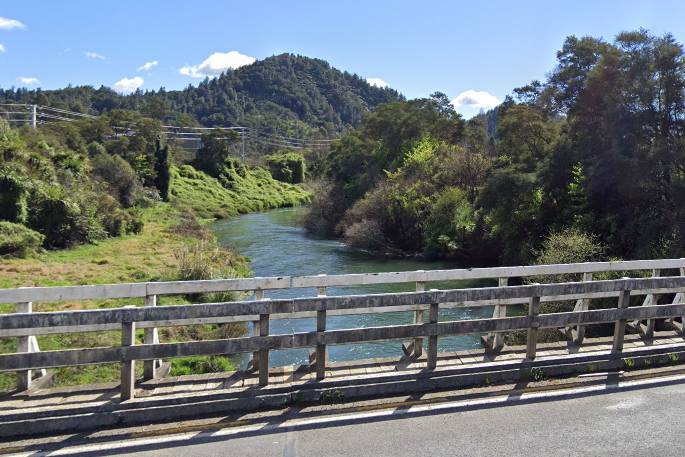 Jetboaters on the Tarawera River have left some angry parents in their wake.
Parents of children swimming in the river have taken issue with Northern District Jet Boating New Zealand Association members also using the river last weekend, claiming the jetboaters put their children at risk.
The matter has become a storm on social media with many parents saying their children could have been hit as boats came around blind corners.
However, chairman of the Northern Districts branch Jeff Berkers says members are playing it safe, following all the rules, and the association received no complaints about the weekend.
Despite this, he has taken the feedback on board and says the group will plan runs up the Tarawera River in winter in future to reduce the risk of encountering swimmers.
Berkers says the group used to have a run up the Tarawera River at least once a year, although that hasn't happened in recent years.
He speculates that it might have been surprising to Kawerau residents to see 16 jetboats coming up the river.
"It could be that the river has become more popular with swimmers during those years, so yes, we will possibly plan to have it in April in the future," he says.
The group launched from the Tarawera River mouth near Matata and then travelled up the river and past Kawerau town before stopping for a BBQ.
Berkers says in the future, the group could stop before they reached Kawerau.
He says the group is attracted to the river because it's a beautiful trip with stunning scenery and a weir that the group enjoyed.
"It was a scenic trip; it wasn't a race or anything, so we were travelling around 30kmh at most. It was quite windy and we're not hoons.
"When passing people, we slow right down to five knots and we can stop pretty quickly if need be.
"Generally, people can hear them coming and we did pass a group of kids on the side of the river who we think may have gotten out before we got there. We passed some kayakers and stopped with them for a chat; we didn't actually see anyone swimming."
When the group returns to the river, Berkers will be happy to speak to anyone who might have issues.
"They can come talk to us. We are responsible guys and we do everything by the rules," he says.
Kawerau mayor Malcolm Campbell, himself a keen jetboater, agrees the event could have happened during cooler months.
"It is quite popular with swimmers and the danger there is kids jumping out in front of the boat," he says.
"But they would have needed to get a resource consent and everything to do it. In this case, perhaps, they should've waited until it got a bit colder."
Campbell says he has been up the river in his jetboat and had upset some fisherman in the past.
Although he agrees with comments about the timing of the run, he doesn't agree with some of the more violent posts.
Some had suggested throwing rocks at the boaties on their next trip.
"Throwing rocks and that; that's just dumb. That's just as dangerous as throwing rocks at a motorbike," he says.
"Jet Boating New Zealand is the biggest boating body in New Zealand, and I believe it's the most responsible boating body in the country. I think it's a storm in a teacup."
Bay of Plenty Regional Council harbourmaster Jon Peters says on the Tarawera River upstream of State Highway 2 Bridge, vessels could exceed five knots, although they must slow down when passing swimmers or other water users.
He says the regional council did receive one complaint about the event but "unfortunately" it was two days after the fact.
"We always encourage people to phone the harbourmaster call centre at the time of any incident if they have concerns, so that they can be followed up in a timely manner," Peters says.
The harbourmaster phone number is 0800 5 KNOTS (556687).
Any group wanting to have exclusive use of a waterway must complete an event application form and have this approved before the event takes place. This is available on the regional council website.
"The Whakatane-based senior maritime officer from the regional council is more than happy to engage with the public if there are areas of ongoing concern," Peters says.
"Public safety of people on and around the water is our top priority."

More on SunLive...