Severe thunderstorm watch issued for BOP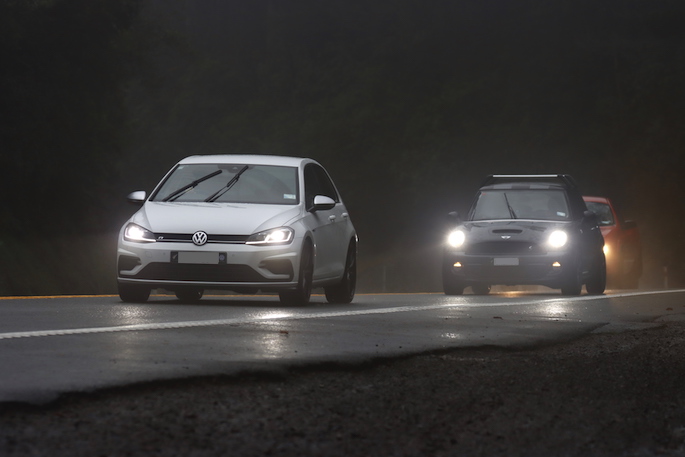 The Bay of Plenty, including Rotorua, is on thunderstorm watch.
The MetService has issued a severe thunderstorm watch for Auckland, Coromandel, Waikato, Waitomo, Taumaranui, Taupo, Gisborne, Hawke's Bay and Taihape, as well as the Bay of Plenty.
"A very humid and unstable northwest airstream lies over the North Island today, bringing a broad moderate risk of thunderstorms for much of the northern and central parts this morning until evening," says a statement from the weather organisation.
"However, the risk of thunderstorms is considered high from southern Auckland through the central high country, and to inland Hawke's Bay and the ranges of Gisborne.
"Additionally, there is a moderate risk that thunderstorms may become severe with localised downpours of 25 to 40 mm/h. Any thunderstorms that occur may also produce localised wind gusts of 90 km/h and hail of 10 to 20 mm in diameter.
"Rainfall of this intensity can cause surface and/or flash flooding, especially about low-lying areas such as streams, rivers or narrow valleys, and may also lead to slips.
"Driving conditions will also be hazardous with surface flooding and poor visibility in heavy rain."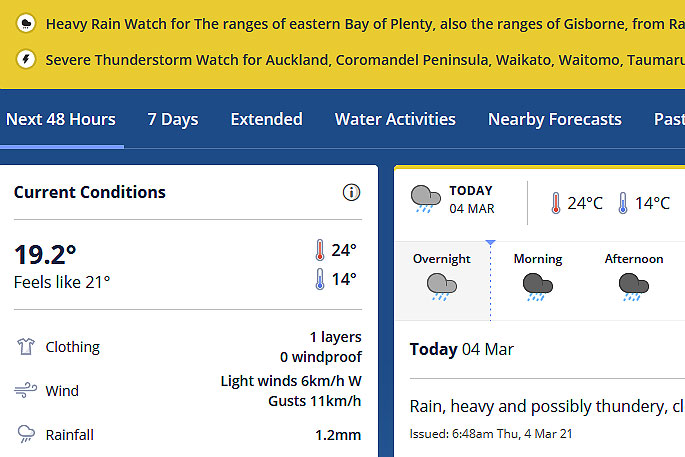 Image: MetService.
More on SunLive...