Workshop seeks to change attitudes to concussion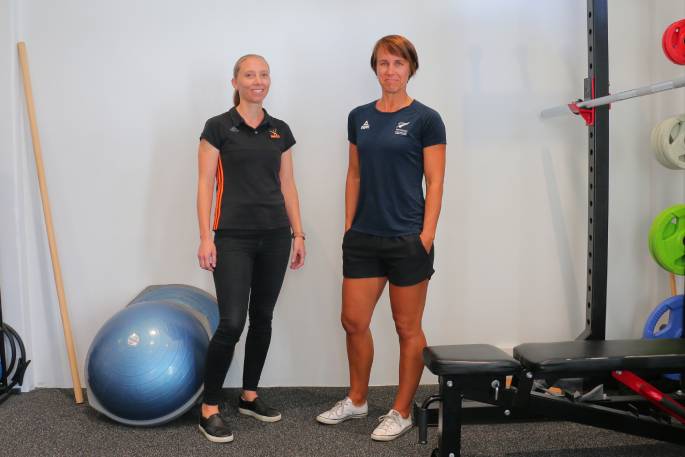 A workshop in Tauranga is aiming to raise awareness of concussion symptoms ahead of the winter sport season.
The free seminar at the University of Waikato's Tauranga Campus will also look at concussion's impact in everyday and vocational life.
Being held in partnership with Bureta Physio and Wellness and ACC SportSmart, the event will help make participants aware of how to identify symptoms of concussion, what to do if someone is concussed and how the risks of concussion can be reduced.
The primary group expected to be most pertinent to the seminar includes coaches, players and parents of those involved in sport. However, the workshop is aimed at a non-medical demographic, with anyone interested encouraged to attend.
"Really it is just about getting it out into the local community," says Jacinta Horan, director and senior physiotherapist at Bureta Physio.
"Concussion is a specialized area and so there's not a huge amount of experienced therapists working in that space. What we want is people in the community having a better understanding about concussion, when they need to seek help and where they can go for that help.
"Not all people who suffer from a concussion require treatment but a large percentage have neck involvement in their injury and require treatment and rehab on this as well as other aspects such as their balance system. The more we can get that information out to the community, the better, because the reality is most people don't have a sideline physio at their sports games."
Parents in particular may find the seminar important. As Donna Johnstone, a senior physiotherapist at Bureta Physio explains.
"The good thing to come out of this would be that people can recognize the symptoms," says Donna, a vestibular physiotherapist.
"Sometimes they're just subtle things that parents don't notice. Kids also seem to under report symptoms and just go to bed. Parents can ask them about these common symptoms and have a bit more knowledge about it."
With the winter sport season on the horizon now is the perfect time for this seminar to take place. Whilst New Zealand's national sport immediately springs to mind, the rugby community actually tends to lead the way in concussion protocol. Instead, it is other sports, where head injuries are less common, that need help.
"For example, you might get a netballer that gets concussed and nobody has any idea what to do because it's not common in this sport in comparison to contact sports," Jacinta explains.
"Netball, hockey, football, mountain biking, horse riding. These sports are the ones that really need some help in that space. I think the more that we can educate around that the better."
But it is not just in the sporting sphere where concussion is an issue, as Jacinta explains.
"A huge amount of concussions are not sport related. Sport related concussions make up about 25% of concussions in NZ.
"So there's a huge amount of it that happens in normal everyday life and work life."
Changing the typical Kiwi attitude of 'she'll be right' when it comes to head injuries is also a challenge. Both Jacinta and Donna are glad to see that attitude is changing with the example set by improvements in concussion care in elite rugby an obvious boost.
When it comes to potential concussions, better safe than sorry appears to be the new motto.
"I tend to see people that are further down the track and they have still got issues," says Donna. It's beneficial to see people early. My take home message would be that if we can get people to seek advice earlier that just seems to really help."
The Concussion Workshop is taking place at the University of Waikato, Tauranga Campus, Durham Street on Wednesday, March 3, at 6pm.
More on SunLive...