Exhausting rental hunt for Tauranga mum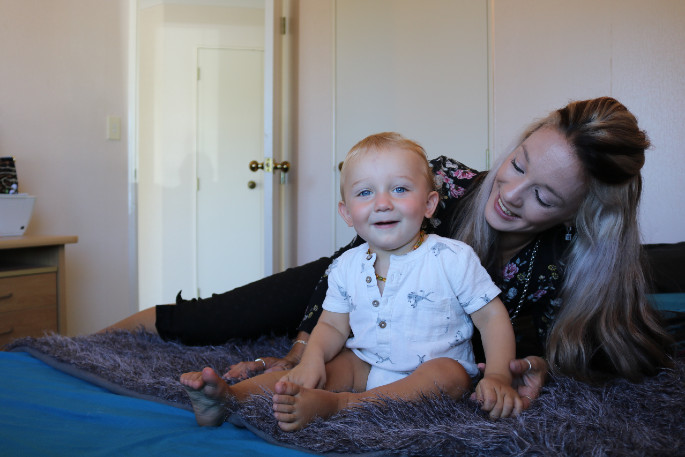 A single mum from Tauranga still can't find a place to call home, despite applying for more than 130 rental properties over the last few months.
Candice Westnedge, 30, says she is "beyond exhausted" after spending the past five months trying to secure a house for herself and her 15-month old son Braxten.
She was forced to leave her previous Welcome Bay rental in early January when the homeowner's children moved in. They were given 90 days' notice.
"From the day I was given notice I started applying for rentals, and my previous landlord told me she could give me an outstanding reference," explains Candice.
Working part-time as a truck and trailer driver, she is currently living in the spare room with Braxten at her parents' house.
So far she has been to more than 30 rental viewings. One property manager even got as far as offering her a property in Papamoa, but withdrew it shortly afterwards.
"I just can't work out what the heck is going on," she says. "I am looking for properties that cost up to $620 a week in rent all over Tauranga – and I am still getting told no.
"I am beyond exhausted. I am at the point where I feel like I can't be a good mother to my son because I can't provide him with a place to live. I want to give up. How many more times can I be told 'no'?"
Tauranga Rentals owner Dan Lusby says Candace's situation isn't surprising. For about 10 days in a row earlier this month, the company had no properties available to rent in Tauranga.
"Even now we only have about three properties on the board. They are coming in, then they are just going out straight away,' Dan says.
"There are a lot of really good tenants who are missing out."
According to the Trade Me Rental Price Index in January, the median weekly rent in the Bay of Plenty is $550.
But does being a single parent impact a potential tenant's chance of securing a property? Dan says it's hard to know.
"In all honesty, I think some people will have a negative perception of solo mums," he admits. "But we always look at it based on their references and whether we think they can afford the property."
He says many Tauranga renters are couch surfing and bunking down with family members whilst looking for properties.
"We know how disruptive this can be for young families."
Candice echoes this sentiment, saying it is difficult for her son to see her in a constant state of stress.
"At first I thought I couldn't find a house because I am a solo mum. I have never, ever had this problem before."
More on SunLive...