COVID-19: No new community cases today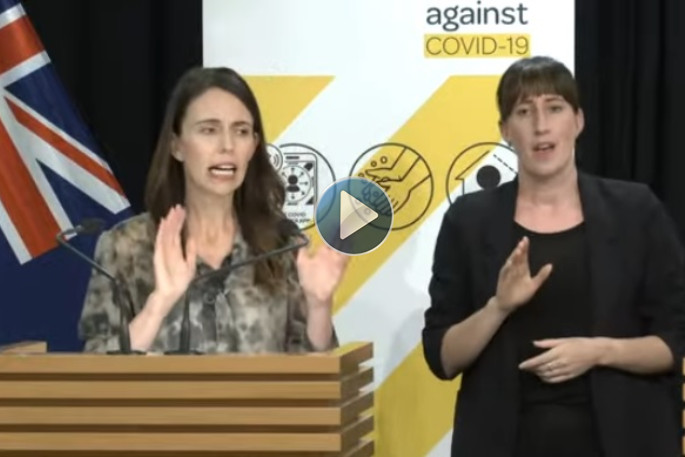 1.15pm update: There are no new COVID-19 cases in the community today, says the Director-General of Health Dr Ashley Bloomfield during a 1pm live Beehive update.
Despite there being no new community cases, Prime Minister Jacinda Ardern is still urging people to stay home and for anyone with symptoms to immediately get tested.
Auckland is back at alert level 3 this morning, while the rest of the country has moved to alert level 2 following two new Covid-19 community cases that could not be directly linked to earlier cases.
Ardern made the announcement at a briefing at 9pm last night saying that the alert level changes would come in from 6am today and would be in place for seven days.
This morning the government confirmed genomic sequencing showed the latest community case of Covid-19 in Auckland is linked to the South Auckland cluster.
"Case M is the same variant of the virus, identified first in the UK," says Bloomfield says.
"This case's virus appears to be linked to the second family to have the virus in this cluster, and this case and that family are known to one another."
Bloomfield says there were 755 tests completed by 10.30am this morning.
He reiterates that people do not need to get tested unless they were at a location of concern, at the specified time. This information is on the health ministry's website.
Health officials are continuing to interview the new cases, and are taking particular interest in MIT, where Case M attended. Some 25 close contacts have already been identified.
"Healthline has brought in additional staff today," says Bloomfield. More than 2000 people were spoken to yesterday.
"This new variant of the virus, the B117, does seem to be presenting with symptoms that are not the typical respiratory symptoms," says Bloomfield. "If you have muscle aches, do consider this might be a Covid-19 symptom."
He says he wanted to acknowledge people will be disappointed not to attend the Round the Bays event in Auckland this morning.
"We have thankfully been without loss of life of Covid-19 for some time, but this is the primary reason why we take these strict, sharp measures - because Covid kills people."
Ardern is reiterating that if you are asked to miss work to await a Covid-19 test, or are asked to self-isolate, people need to do this.
"We are so close to getting an extra layer of protection in our border system," she says referring to vaccinations of border workers.
"We have a possible person to person link for how Case M and N may have picked up the virus. That is good news."
This could eliminate concern that there are other chains of transmission to identify.
Finding the source was only one reason for the alert level change, says the Prime Minister. The other is to work out how many people might have been exposed at numerous possible exposure events. Any spread of the virus could take days to present itself in testing.
Ardern said if there were any concerns that people are who should be isolating are not, health will work with police to make sure this is happening.
There is financial support available to employers and employees when people need to self-isolate.
"Please check with your workforce to see if any are close or casual contacts," says Ardern of businesses.
She asks businesses to make sure their workers don't come to work if they are meant to be isolating, and provide support. The wage subsidy is available nationwide through this period.
"We want to save people's lives and livelihoods. We need people to stay home to break the chain of transmission.
"We have broken COVID's chain of transmission before and we can do it again. We just need to keep going."
12.50pm LIVE: Prime Minister Jacinda Ardern and Director-General of Health Dr Ashley Bloomfield will provide a COVID-19 update in the Beehive Theatrette at 1.00pm.
The government has confirmed genomic sequencing shows the latest community case of Covid-19 in Auckland is linked to the South Auckland cluster.
Auckland moved into alert level 3 for seven days from 6am today, with the rest of the country going to alert level 2.
Covid-19 Response Minister Chris Hipkins says genomic sequencing links the latest community cases of Covid-19 in Auckland to the second family in the South Auckland cluster.
The cases have resulted in Auckland going to alert level three for seven days, and the rest of the country to level two.
A spokesperson for Chris Hipkins' office has also confirmed the two cases - in one south Auckland family - have the UK variant of the virus. A younger of the family attends Papatoetoe High School, but they have tested negative three times for the coronavirus.
More on SunLive...