Vinnies needs more vollies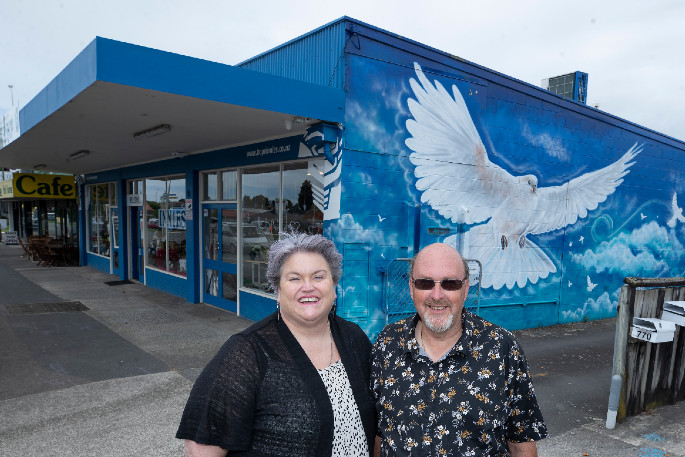 They're the silent superheros of the community. They're there when you call, they'll do whatever they can to help, and they do it without judgement.
The team at St Vincent De Paul Tauranga are out there offering a helping hand to the region's people and they do it without the expectation of accolades.
"We will look at doing anything case by case," says St Vincent de Paul Western Bay of Plenty area manager Lorna Edlin.
"If someone comes to us with a problem or a need, we do everything we can to help them. We're supporting the Bay of Plenty in every way possible.
"A lot of people think we're affiliated with a church, but we're not," she says. "None of our money goes there; we work more like brother and sister, helping each other out. In fact they give us huge support and help."
Lorna says all the money raised from their op shops stays in the Bay of Plenty.
"We have not been nationalised, all our money stays right here."
And Vinnies needs more vollies.
"We need people to do everything – from helping in the shops, which funds our good work in the community, to more conference members. They are our backbone, they engage and visit to see how we can assist people," says Lorna. "A couple of hours a week can make a difference!"
There are a number of initiatives and volunteering opportunities with the Bay Vinnies, including food truck Fullstop, providing lunches for school kids through Loaves and Fishes, working in the vans and more.
There are opportunities to help in any way you can, but if you can't donate your time, Vinnies won't turn down donations of cash
"If somebody needs something and we don't have it, we'll go out and get it," says Lorna, "so cash is always gratefully accepted."
For more information on volunteering opportunities, email David Charlton on: svdp.cam.manager@gmail.com or call: 027 6029 359
For more information on St Vincent de Paul, and to donate, visit: www.bopvinnies.co.nz
More on SunLive...