Lambasting Covid-19 cases is unhelpful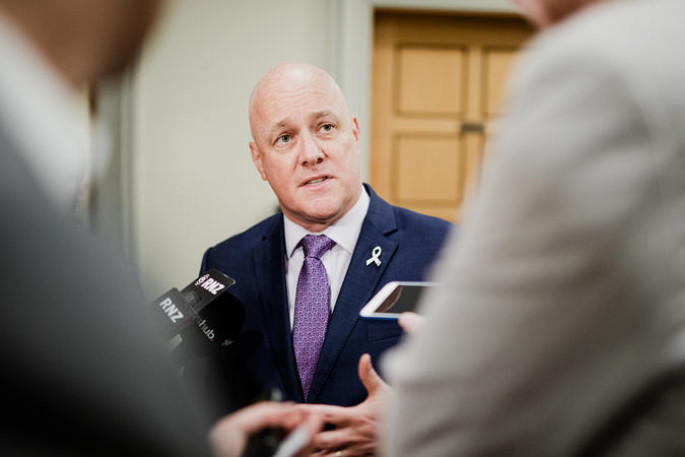 An Auckland National Party MP says it's 'unhelpful' and 'counterproductive' for people on social media to point fingers at the family caught up in the latest Covid-19 community outbreak.
Health officials have discovered that two - now-positive - cases of one family went to work and visited a vape store when they were supposed to be isolating at home.
The family also hosted a private home viewing.
Botany MP Christopher Luxon says would-be critics should focus their efforts on keeping the virus at bay.
"We don't know the full facts of the situation, that's really the government and the health officials that will be aware of all of those," says Luxon
"At this point what we should be doing is showing some compassion and some understanding, what we can focus on is what we can do and how we choose to respond to that."
Papatoetoe High School principal Vaughan Couillaut agrees saying the family at the centre of Auckland's latest Covid-19 cluster needs to be left alone to recover.
He is also urging people to be more compassionate.
"Until you know somebody's story, until you've walked in their shoes, you should not be so quick to judge.
"Those people making negative comments on social media just need to stop because these people didn't get sick on purpose, this is not a deliberate effort by them to disadvantage everybody or be inconvenient."
Prime Minister Jacinda Ardern is emphasising the need to avoid lambasting people who may not have followed all Covid-19 rules.
Her comments come after a new community case of the disease in Auckland was announced on Friday.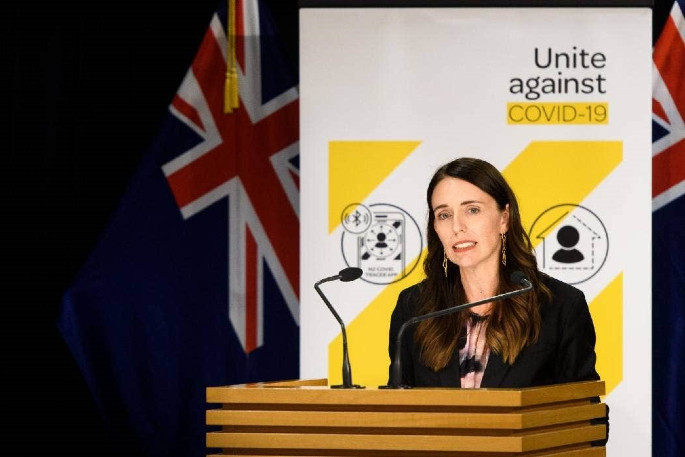 Prime Minister Jacinda Ardern. Photo: Supplied
That person is a household contact of earlier cases and developed symptoms at the Jet Park hotel, where they had been moved with other members of their family.
The new case worked at KFC in Botany Downs last Monday, and anyone who was in the store during the same time is considered to be a contact.
Ardern was keen to avoid a pile-on on anyone who might not have followed requests to isolate. There needed to be an environment where, even if people had made a wrong choice, they followed that by doing what was needed, says Ardern.
The nurses' union have raised concerns about dozens of children, some as young as 12, going through managed isolation on their own. Caring for children was adding more pressure to already overworked nurses, the union says. Psychologist Dr Jane Millichamp says many older children could cope with the MIQ process, but it could cause a perfect storm for a vulnerable young person.
New Zealand's Covid-19 vaccine campaign has been under way for a week and pressure is mounting for residents in south Auckland to be put up the priority list. Not only is the country's main international airport in the area, so are many MIQ facilities, proponents of prioritising the area. Another point is that south Auckland is high on the deprivation index, and that means overcrowded housing increasing the risk of virus transmission.
Finance Minister Grant Robertson says he is confident progress will be made in coming months on creating safe travel zones with Australia and Pacific Island nations.
This country's Covid-19 vaccine campaign is essential for that to happen, Robertson says.
Closed borders are a significant economic and social cost for many, and no one is more anxious to see them open than he is. But that would only happen when it was safe to do so.
Global toll
The global number of confirmed cases was nearing 113.3 million on Saturday morning, and more than 2.5m people have died of the disease, according to Johns Hopkins University.
The US has been the worst hit by the pandemic, with more than 28.4million cases and nearly 509,000 deaths. Brazil has the second-highest number of deaths at nearly 251,500, followed by Mexico with about 183,700 deaths attributed to Covid-19.
India has the second-highest number of confirmed cases of the disease, topping 11m, with Brazil third with nearly 10.4m.
What should I do?
Anyone who wants to get tested can find their local testing centres by visiting the Ministry of Health website.
New Zealand, including Auckland, is at Covid-19 alert level 1, with masks still mandatory on public transport. People should continue to use the Covid-19 Tracer App.
If you are sick, call your GP before you visit, or Healthline on 0800 358 5453.
To avoid contracting and spreading the virus, wash your hands properly, cough and sneeze into the crook of your elbow and throw tissues away immediately.
Reach out, find support from people who care, connect with your community or help a neighbour in need.
More on SunLive...