National: Gang numbers of the rise in the BOP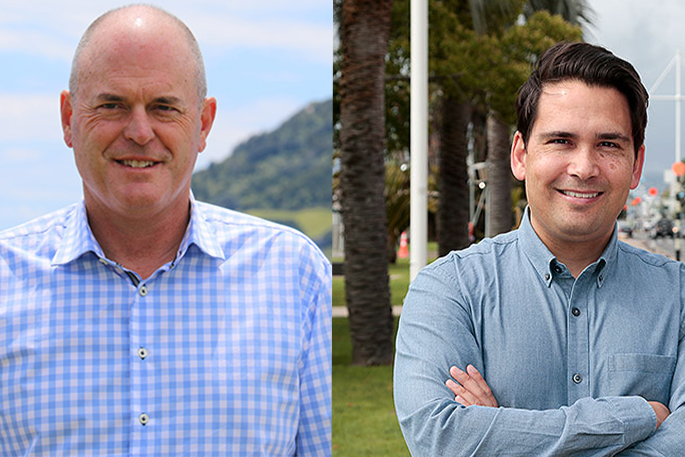 There has been a spike in gang numbers in the Bay of Plenty, according to National MPs Simon Bridges and Todd Muller.
Tauranga MP Simon Bridges and Bay of Plenty MP Todd Muller say the spike in gang numbers is a result of the government's "soft on crime approach".
Figures released to National show gang numbers have grown to almost 8000 nationwide, with a four per cent increase in patched members in the Bay of Plenty police district in 2020 and a 41 per cent increase since the Labour Government came into office in late 2017.
Bridges says it is time for action.
"The Government needs to acknowledge the gang problem in the Bay of Plenty and get tougher on crime.
"Gangs do nothing but peddle misery, inflicting violence and harm on the good people in our communities.
"It is concerning they are gaining such a foothold in the Bay of Plenty. I worry that good people in our communities are becoming targets of their illegal drug trade and other serious crimes."
Last year, 798 people joined gangs across New Zealand, with many hundreds more potential members being prospected, according to figures released by National.
To combat this, Labour must deliver on its 2017 promise of 1800 new frontline police and urgently adopt National's draft legislation to make Firearm Prohibition Orders legal so Police have the powers they need to seize guns from gangs, says Muller.
"As gang numbers continue to rise, so will the amount of serious crime and violence in our neighbourhoods, where people have a right to feel safe," says Muller.
"The Government can't continue to pretend this isn't a problem. Urgent action is needed to strengthen our laws and give Police tools they need to combat gangs before it's too late."
SunLive has contacted Labour for a response and will publish their reply as soon as we can.
More on SunLive...