Four new talents sign with BOP Rugby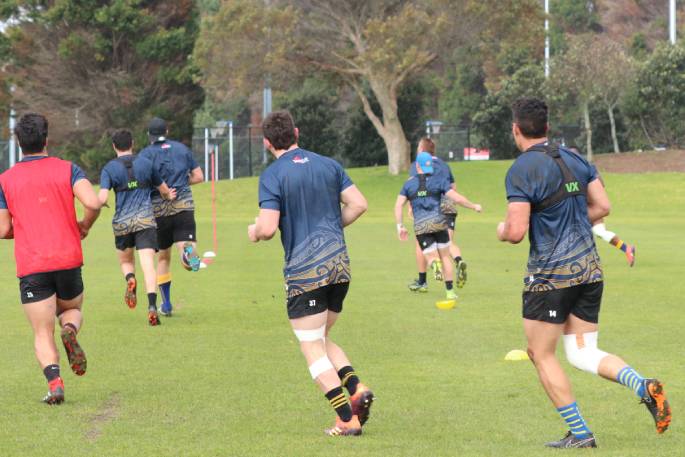 Bay of Plenty Rugby Union have announced four new players have signed with the union for the next two seasons.
The players in question have all come through the Bay of Plenty Rugby High Performance program.
Cassius Misa, Benet Kumeroa, Kali Vaipulu and Kohan Herbert are the quartet in question.
"I am incredibly proud of these four young men," says Bay of Plenty Rugby Union Men's Player Development Manager, James Porter. "They have worked very hard to get to where they are, but they are under no illusions that the hard work continues in order to establish themselves at the provincial level or higher ranks of Super rugby and further."
Herbert played for the Australian Secondary Schools in 2018 before joining the Bay. He was part of the Toa (Bay of Plenty Under 19's) squad which created history for the union to win the 2018 Jock Hobbs National Under 19 Tournament. He then went on to play for NZ Under 20's in 2019.

Vaipulu was recruited in 2020 and after just one year has displayed great potential and has been given this opportunity. Vaipulu is currently training with the Chiefs Under 20's programme.
Kumeroa and Misa played in 2019 Toa team, losing narrowly to a dominant Canterbury side. In 2020 they were both part of the New Zealand U20 camps but due to Covid-19 restrictions and the cancellation of the World Rugby Tournament, were unable to press their claims for a spot in final the New Zealand U20 team. Both are also currently training with the Chiefs Under 20's programme.

"I'm really excited about the next two years with the Bay," says Kumeroa. "I'm also very grateful for the opportunity and the trust that the union has put in my ability. After last years uncertainty during Covid-19 delays and restrictions, I'm hopeful we can get a full season in and play some footy."

BOP Rugby also made it clear that a hugely important aspect of any athletes' success is family. All players' families are very supportive and have sacrificed a lot to provide the all-round support that it takes to create a high performing athlete.

This support also includes the players clubs. The club is where the boys have their mates and where they have the experiences to keep them grounded.
"It is great news for the union's recruitment and retention process," says Porter. "The recruitment and retention process is working and is converting players with potential into fully fledged professional players. The last two years they have also tasted being part of the unions High Performance (HP) unit and being part of a HP environment including time with the Steamers squad. They have shown they have what it takes to make the next step."
More on SunLive...