Motorbike safety series rolls into Bay of Plenty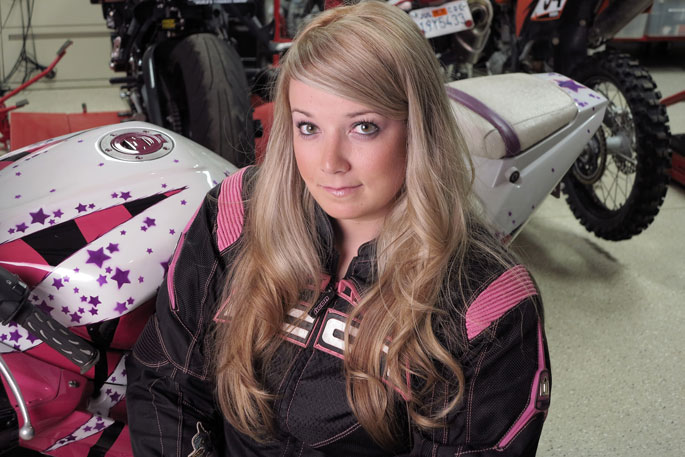 There are free courses being staged in the Bay of Plenty this week which could save your life.
As part of ACC's 'Ride Forever' Injury Prevention Programme, in partnership with Waka Kotahi Transport Agency, the 'Shiny Side Up Talk Series' rolls into town for a series of presentations from technical experts from the Shiny Side Up Bike Festival.
The Rotorua event will be held at Te Puia on Hemo Road on Thursday, February 25, and the Tauranga event will be staged at the Classic Flyers Aviation Museum on Tuesday, March 2.
Dave Keilty, an ACC Injury Prevention Leader, says the talk series offers expert advice for motorbike riders from people with a vast amount of experience.
"Shiny Side Up is a nationwide tour focused on up-skilling riders all over New Zealand," says Keilty, a keen rider himself.
"We know there is a big motorcycle community in the Bay of Plenty, so we look forward to a good turnout at these events. It's a great chance for riders to meet other riders and learn something new to help them get the most out of their riding.
"Our data shows us that riders who complete a 'Ride Forever' course are 27 percent less likely to make a crash-related injury claim."
ACC data shows from 2015 – 2019 there were 1,583 motorcycle crashes in the Bay of Plenty region. These crashes cost ACC more than $29.4 million to help people recover.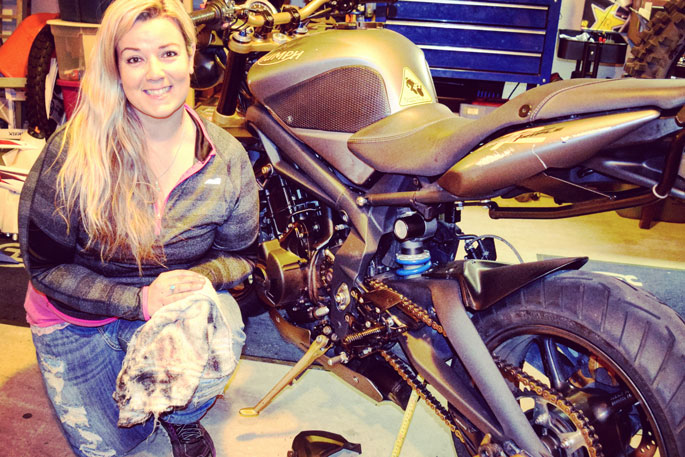 In 2019 there were 330 motorcycle injury related claims in the Bay of Plenty which came at a cost of $6.6m. The second highest number and cost from this five-year period.
In total in 2019, ACC accepted 4360 motorcycle claims and paid a total of $103.8m for motorcycle claim injuries.
The need for motorcycle safety is even more pressing in 2021. In 2020 there were 8,950 motorbikes and mopeds sold – the highest year in the past decade.
The four speakers in the Shiny Side Up Talk Series come from diverse backgrounds and offer something for all riders.
At the Rotorua event there will be Bret Tkacs is a motorcycle safety expert from the US who will be talking about Braking Skills.
Brittany Morrow, who in 2005 had a crash where she needed skin grafts over 50 per cent of her body, will be talking about how Gear Saves Lives.
Andrew Stroud – a renowned professional rider who won nine New Zealand superbike national championships and has won all over the world, will talk about his career on his Britten Bike.
Dr Hamish Mackie will present on the attitudes and behaviours while riding a bike.
At the Tauranga event Dr Chris Hurren, the scientist in charge of the laboratory that undertakes testing of motorcycle gear for MotoCAP, will speak in place of Dr Mackie.
Ride Forever was established in 2009 after ACC identified two key issues. The first was motorcycling was having a boom.
With more people riding, many of them lacked recent experience–crashes, injuries and fatalities were rising fast.
The second was the realisation that conventional safety messaging and programmes were not resonating with the majority of riders.
Since 2009, more than 33,000 motorcyclists have completed ACC 'Ride Forever' courses.
"The sessions are a great chance to bring the motorcycle community in the Bay of Plenty together," says Keilty.
"On average we spend around $100 million on helping people recover from motorcycle injuries so the more riders we can get up-skilled in the Ride Forever programme the better.
"The crashes riders are having on our roads are preventable. We all need to take time to slow down and assess the risks."
Keilty also stressed that safety on the roads was the responsibility of all drivers and urged them to look again when it comes to intersections.
There have been 2758 crashes involving a motorcycle or moped at urban intersections in the past four years. In those crashes, 538 involved serious injury and there were 38 fatalities.
"Many crashes at intersections could have be prevented if drivers looked again before moving or turning. Motorbikes are easy to miss, especially in traffic where they can be easily hidden. Take your time, be sure to look again."
Bay of Plenty - Shiny Side Up Talk Series Events
Rotorua
Where: Te Puia, Hemo Road, Tihiotonga
When: Thursday, February 25
Tauranga
Where: Classic Flyers Aviation Museum, 9 Jean Batten Drive, Main Hanger
When: Tuesday, March 2
What: Expert advice for bike riders from people with a vast amount of experience
Schedule: 6pm Light Refreshments, 6.30pm – 8.30pm Presentation
Free, no booking required
More on SunLive...