Tauranga business helping locals pay it forward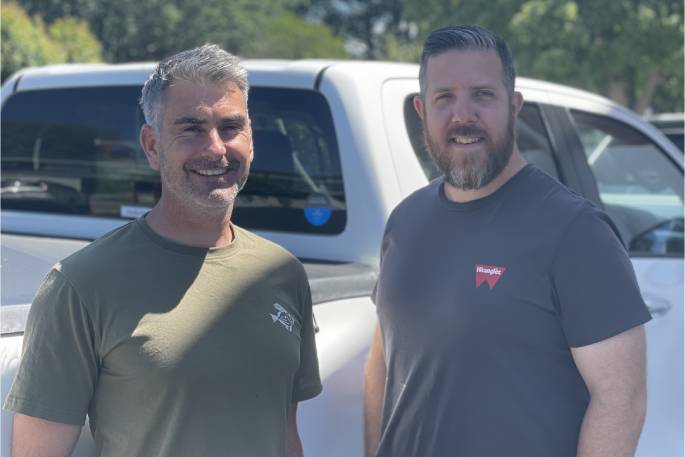 Bay of Plenty businesses and their customers have helped a local charity give lavish beauty treatment experiences to three deserving ladies.
The team at Features Inc. in Bureta, thanks to their generous customers, have paid forward high-end beauty treatments to three local ladies.
Partnering with Under the Stars, a Tauranga-based homeless charity, and GoGenerosity, a software as a service for good platform, Features Inc. were able to give an 'Eye Trio' beauty treatment, lash and brow tint plus brow shape, to the three ladies in question.
"All three of these ladies are at different ages and stages in life and have had different yet similar experiences," says Under the Stars Secretary and Volunteer coordinator Laura Toggs Wood.
"One is fighting addiction, another isolation, and the other family mental health issues. This was a great way to bring everyone together and forget their problems and focus on themselves. This experience was a huge boost for their confidence.
"Thank you very much to GoGenerosity, their vision, their partners, like Features Inc., and all the customers who pay it forward so others can enjoy something special. Just look at these smiles."
With offices in Tauranga, GoGenerosity is a software platform designed to see futures changed by making generosity easy through the concept of paying it forward.
This is achieved by consumers being able to pay it forward at POS in their favourite restaurant, retail store or service provider and a network of charity and corporate partners.
GoGenerosity was birthed in March 2020, when local restauranteur Rohan McCloskey and software marketer Aidan Lett got their heads together around a pay it forward scheme that Rohan had implemented in his three hospitality locations, Brooklyn, Rain Bar and Neighbourhood.
GoGenerosity has been operating in Beta form in the Bay of Plenty since receiving funding in July 2020 and has a number of local partners who are currently testing the platform.
The GoGenerosity platform will remain in beta until August 2021 as the team look to get pre-seed funding to expand nationally and prepare for global expansion in 2023.
"This is an exciting time for us," says GoGenerosity CEO Rohan McCloskey says.
"I am so passionate about the impact we can have by bringing many small acts of generosity together to make a big difference. We've had awesome feedback during our beta testing and can't wait to lift the covers further on GoGenerosity in 2021."
More on SunLive...