Salvation Army report paints 'gloomy future'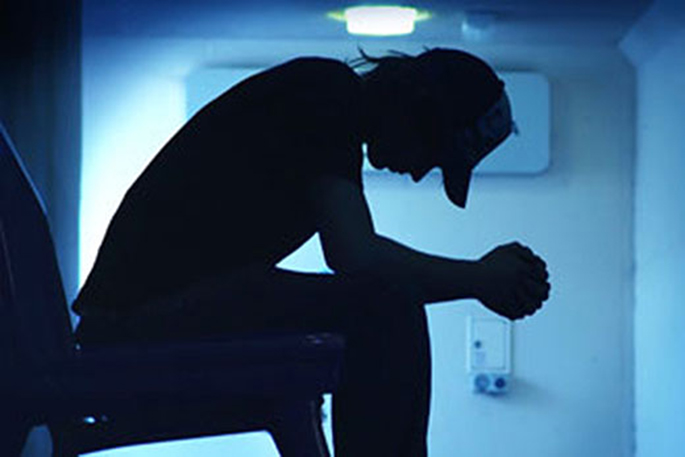 The 14th annual State of the Nation report from the Salvation Army reveals the poorest and most vulnerable suffered the worst effects from COVID-19.
The report titled "Disturbed Present. Better Future?" points to serious, embedded and ongoing hardship for many in the community.
According to the Salvation Army, the impacts of Covid-19 are 'very unequally shared' and create pressures that are likely to increase inequalities of income and wealth.
"The poorest and most vulnerable in our nation have suffered the most from these serious disturbances from Covid-19, leaving many with a gloomy future," says Salvation Army Social Policy and Parliamentary Unit Director Lt-Colonel Ian Hutson.
Among others, key findings were double the amount of food parcels distributed from 2019, 23,000 more children in benefit households, and soaring numbers on the social housing register, in transitional housing and receiving emergency housing grants.
Tauranga mother-of-one Candace Westnedge has applied for 130 houses over the past five months with no success, looking at properties up to $620 a week in rent.
"I just can't work out what the heck is going on. I just can't get a rental. I am looking for properties that cost up to $620 a week in rent – and I am still getting told no.
"I am at the point where I kind of want to give up."
Tauranga Budgeting Service manager Shirley McCombe says she's not surprised.
"The cost of housing/renting is a huge problem for whanau. People are committing to properties they can't afford because they need somewhere to live. They can't move to cheaper accommodation as there isn't any."
While co-owner of CJ Property Management Chris Donkin says it's a perfect storm.
"There's lots and lots of people coming back from overseas, properties have increased dramatically in value so owners are choosing to make the most of those opportunities."
Salvation Army distributed more than 110,000 food parcels last year- the highest amount in 14 years and double that of 2019.
Financial hardship also worsened in 2020 with more clients presenting to The Salvation Army with higher debt levels.
Shirley says the problem is multi-dimensional and intergenerational.
"We see whanau affected by poor mental and/or physical health, addiction and family violence. Whanau moving constantly because they don't have a home means that children don't engage at school, make friends or feel part of the community…..it just goes on.
"This is a cycle that if unchecked, will continue to widen the economic divide."
Community Ministries Manager Davina Plummer says the report has highlighted the complexities of the challenges people are facing nationwide.
"Housing is a pressure point that is impacted by Work and Income but it also impacts ON work and income and then it impacts on the ability to support children so they're all really intertwined."
She says the stress can reflect in social hazards such as alcohol or drug use.
"People who are not coping well or who have a lot of stress are more likely to fall into those hazards."
She says the trends that were already there have definitely been made worse by COVID.
"It's becoming very difficult for families on low incomes to be able to provide to fill their cupboards, on top of the rising cost of living.
"There's huge disparities between those who are doing well and those who are not."
Those not in education, employment or training (known as NEET) is also the highest it's been since 2012.
Senior Social Policy Analyst Paul Barber agreed saying the statistics presented in the report show we continue to face enormous challenges, particularly in housing, unemployment, methamphetamine, financial hardship and other areas.
"The key question is what does a better future look like for those most affected by COVID-19 in the last year?"
A press release says the Salvation Army is urging the Government to make bold and courageous policy decisions that address the entrenched poverty.
Davina says one example is that for some time Salvation Army have been petitioning the government to raise the benefit rates, which are not sustainable.
Other policy ideas Salvation Army have advocated for include reforming the Resource Management Act, establishing a progressive programme for first-home buyers, regulation of online gambling and developing debt collection law.
The full report can be read here.
More on SunLive...