Free social sport boost for the Mount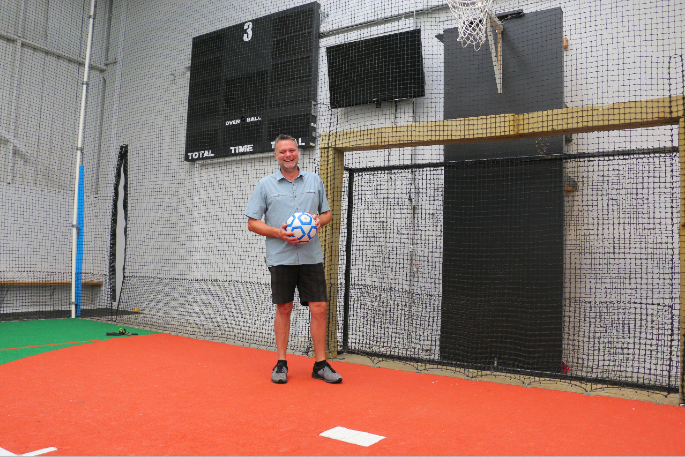 Any cash strapped budding sportsmen and women in the Mount are in luck this autumn, with the Bay Indoor Centre offering free netball and football.
The idea came to the centre's owner Andrew Templer after a trip to the cinema with his children. Sitting around looking at the near empty movie theatre had him wondering if the centre might have a similar problem following the impact of Covid-19.
Rather than having a small percentage of the facility in use, Andrew decided to open up the doors and offer free autumn leagues in 2021.
"Last year we closed for four months," says Andrew. "What we found was straight after lockdown everyone was keen. Then after that second one in Auckland people weren't so keen. They were maybe wondering if it is going to go ahead. Heaps of people contacted me wanting to play but were struggling a bit financially as well.
"So in the end I decided, bugger it, I would love to just get people in so why don't we just do it for free this time. I felt like I didn't want to shut people out if they wanted to play. So in reality, the place will be full."
Both sports are available for mixed gender games with the netball running on Monday, Tuesday, Wednesday and Thursday. The football is four-a-side played over 12-minute halves on Tuesdays.
Andrew says the centre will have around 90 teams participating in netball, whilst approximately 20 teams have signed up to football so far.
"I just thought I could have 30 teams playing and paying, or just get everyone in and use it anyway because they want to play and the place is open. Everyone loves playing, they are social sports, so let's just make it easier at the start of the year."
Whilst Andrew makes it clear that the games are "socially competitive" there is certainly an influence on the social side. The centre is currently in the process of building a new cafe and also has a bar for post-game refreshments.
He's hopeful that those involved will enjoy the opportunity to play sport for free in the coming weeks and will stick around in the long run.
"It is swings and roundabouts and they will support us in the next league."
The free indoor netball league gets underway on Monday, 22 February, and the football the following night on Tuesday, 23 February, at the Bay Indoor Centre on Newton Street, Mount Maunganui. For more information, visit: bayindoorcentre.co.nz
More on SunLive...