Commissioners keen to understand city's issues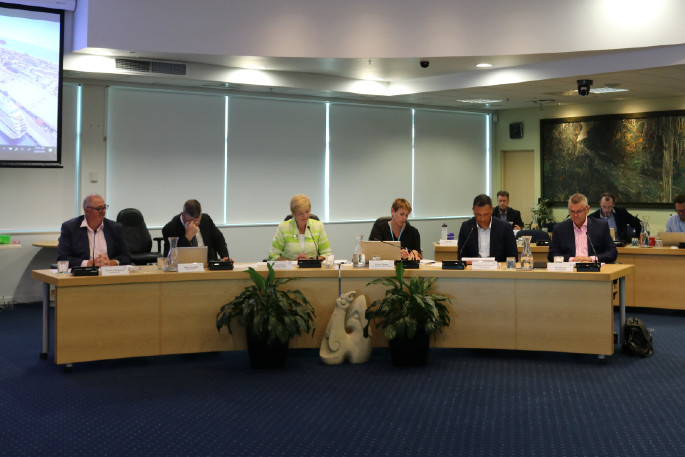 The new Tauranga commissioners are keen to understand the city's issues after its first public meeting this morning.
Commission chair Anne Tolley was joined by Bill Wasley, Shadrach Rolleston and Stephen Selwood at the Tauranga City Council chambers.
Tolley says it's important for them to start and to be seen to be starting.
"We need to look and feel accessible. We're not here to rubber stamp things we're here to ask questions."
She says in order to make some big decisions, they need to understand what's happening on the ground.
Tolley says if public have issues they want heard, they should contact council to set up meetings.
She has also set up constituency clinics which public are invited to attend.
She says their first priority is to get decisions made about the Long Term Plan, which they have three weeks to submit their first draft.
The Long-term Plan 2021-31 will set the council's investment choices for the coming decade, providing a blueprint for meeting the challenges of rapid growth.
According to a Tauranga City Council spokesperson, Tauranga's population boom has created a housing shortage, traffic congestion and other serious problems that need to be urgently addressed, by way of investing in roads, water pipes, wastewater treatment facilities and other infrastructure that will allow developers to build more houses.
Commissioner Stephen Selwood says rates will not automatically go up, as they are not the only answer to meeting the city's challenges.
"We will put all the options in front of people and ask people what they want."
He says it is a 'tremendous privilege' to have been invited to join the commission.
"I can assure the public we will work together as a team."
Tolley says it's vital they restore public confidence in the council.
"It isn't easy to take away local democracy. It's only done in extreme circumstances."
Commissioner Shandrach Rolleston agrees saying it's sad they are in the current position.
As the commissioners will hold the place of councilors for around 18 months, they say it is vital the changes they make are long-lasting and enduring.
New councilors will be elected in the local body elections next year.
More on SunLive...