Car smashes through Maungatapu fence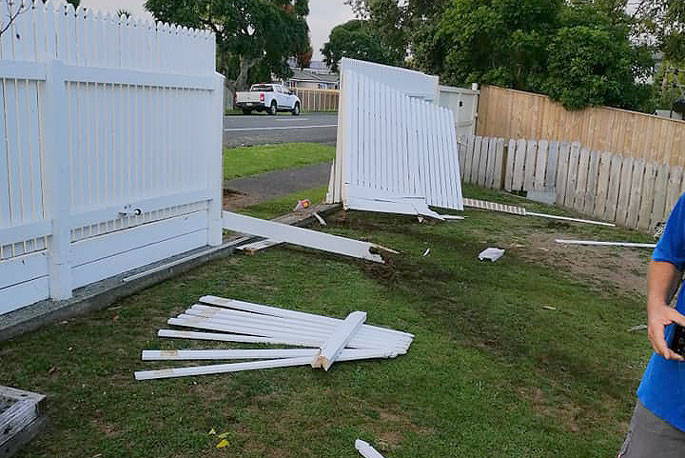 The owners of a Maungatapu property woke on Sunday to find that a vehicle had left the scene following crashing through their fence.
"We woke up to a portion of our front fence smashed in, and huge cut out skids," says the property owner. "They hit the tree, then slammed into us."
Police say they received a report on Sunday about a car that had crashed through a fence at a Maungatapu Rd address.
"The crash was said to have happened at around 3am," says a police spokesperson.
"We received this report at 7.50am after the informant noticed there was damage to the fence.
"The vehicle had left the scene. We advised the informant to take photographs of the damage."
The owners of the property say a nearby neighbour had been awake at the time of the crash.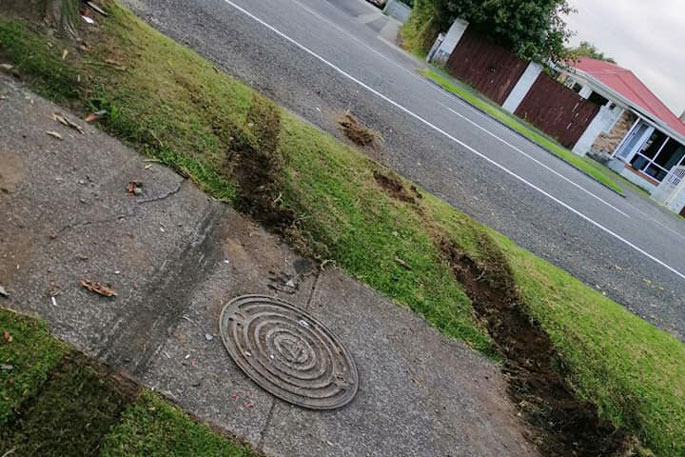 Skid marks from the vehicle that crashed through a fence at a Maungatapu property early on Sunday. Photo: Supplied.
"A local heard a car go past their place at high speed, while they were in their kitchen getting a drink of water. They also saw the vehicle turn into a property on Maungatapu Rd," says the property owner.
"I went for a walk this morning and photographed a blue Falcon with damage to the passenger side of the vehicle, with a missing wing mirror, which we now have parts of. The colour matches. I have forwarded this info to the police."
The property owner has also sent photographs to police.
Anyone with information about the crash can contact the police's non-emergency 105 number.
Alternatively, information can also be left anonymously via the Crimestoppers 0800 555 111 line.
More on SunLive...